01 Aug

5 Top Tips For Choosing A Garden Room Company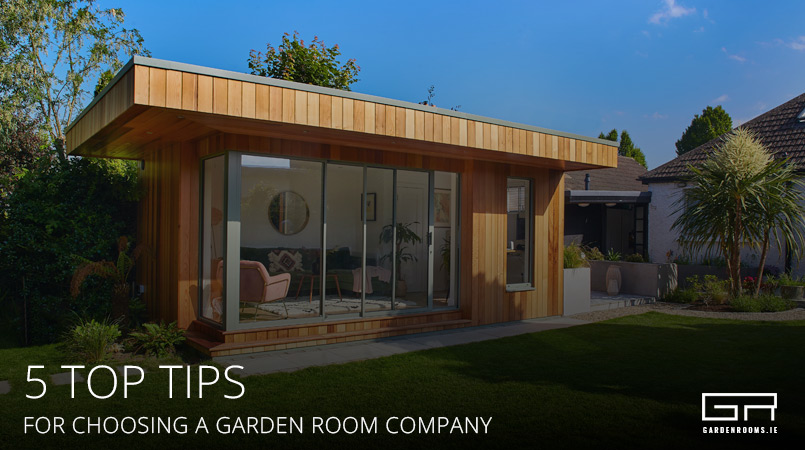 As a leading garden room company, we are frequently asked what customers should look out for when searching for a quality garden room provider. So, below we have compiled a list of the top 5 things we believe set a first-class garden room company apart from the competition.
1. Showroom
Companies with a showroom, allow you to see and feel their garden rooms for yourself. This is something that we believe is vital before making such a significant investment. Looking at photos on a website simply cannot tell you the true quality of a garden room. At our Garden Rooms showroom, off the M50 exit 5, you can experience the quality and luxury finish of our CUBE and Ultimate garden rooms first-hand. See our '6 Reasons to Visit Our Garden Rooms Showroom' blog for more information.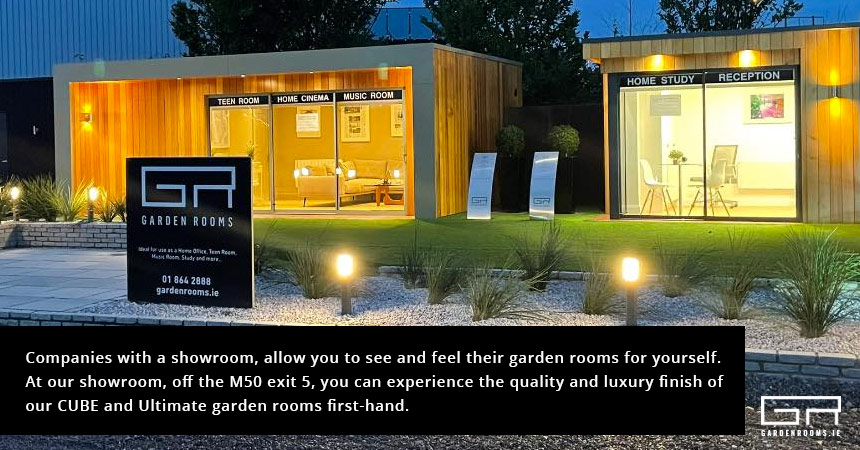 2. Longevity
Look for an established garden room company. This means, one with a proven track record and one that will be around in 10 years' time, so it can handle any issue you might have, as part of their after sales package. At Garden Rooms, we have been in business for 20 years, and have constructed over 2000 garden rooms across Ireland. We are extremely proud of our reputation for excellence, integrity and professionalism, that we have built with our customer base over that time.
3. Testimonials
A reputable garden room company will be able to provide positive customer testimonials and reviews. As well as looking for this on their website, it is also important to look for businesses that have good reviews on third-party platforms like TrustPilot or Google Reviews. These platforms show honest reviews about a company, good or bad, which cannot be controlled by the business. A reputable garden room company will also be able to provide you with references, allowing you to speak to or even visit previous clients. At Garden Rooms our customers' happiness is paramount, which is why we are extremely proud to have received over 100 5-Star reviews on Google. You can also hear from a range of happy customers on our 'Success Stories' section of the website. And we also provide the option of putting potential customers in touch with previous clients, allowing them to find out more about their experience of the design and build process.
4. High Quality Craftsmanship and Materials
Look for a company that installs professionally-designed garden rooms, made using high quality materials. While this will come with a higher price tag, a well-built garden room can last for many decades, while less expensive alternatives may need replacing after just 5-10 years. Cheaper, uninsulated summer houses or log cabins, for example, can also only be used in warmer weather, while a quality garden room is suitable for year-round use, making it a worthwhile investment that significantly enhances your living space and property value for years to come. At Garden Rooms, our architecturally designed garden rooms are built using only the highest quality materials, by the finest master craftsmen, and can last for 70-80 years, if properly maintained.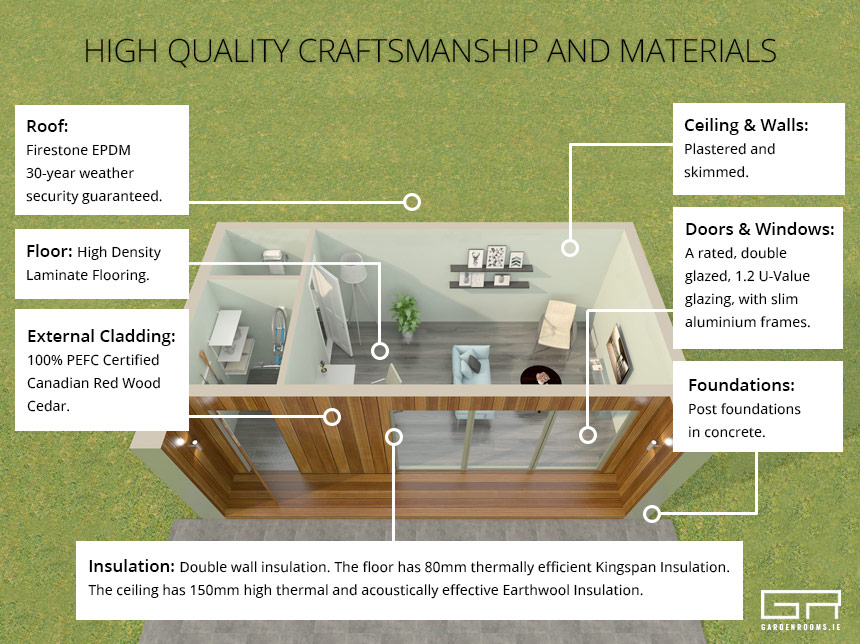 As standard we provide:
Doors & Windows: A rated, double glazed, 1.2 U-Value glazing, with slim aluminium frames.
External Cladding: 100% PEFC Certified Canadian Red Wood Cedar
Foundations: Post foundations in concrete
Insulation: Double wall insulation (the first layer is 40mm thermally efficient Kingspan while the second layer is 100mm high density and acoustically sound Earthwool Insulation). The floor has 80mm thermally efficient Kingspan Insulation and the ceiling has 150mm high thermal and acoustically effective Earthwool Insulation.
Floor: High density laminate flooring.
Ceiling and Walls: Plastered and skimmed.
Roof: Firestone EPDM 30-year weather security guaranteed.
5. Guarantee
Finally, we advise anyone in search of their perfect garden room to choose a garden room company that will offer a guarantee, in case a problem does arise down the line. And always check the small print, to make sure you understand exactly what is and isn't covered. All our garden rooms come with a 10-year weather security guarantee as standard.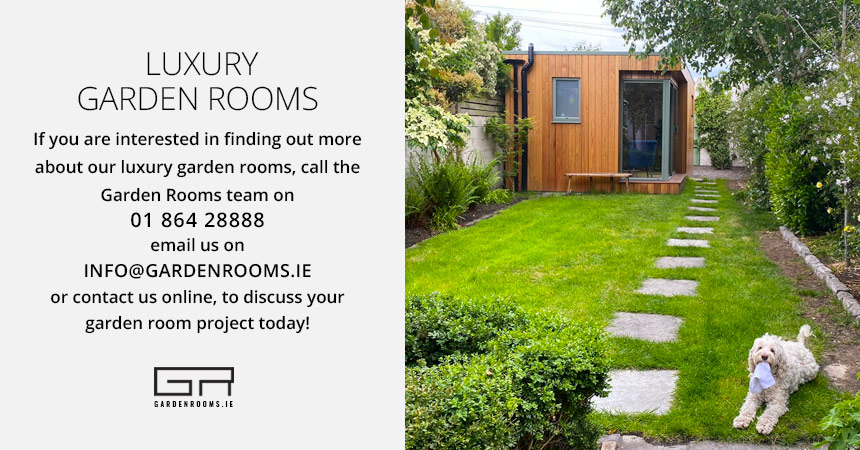 Luxury Garden Rooms
We hope you find these tips useful in your search for the right garden room company. The most important thing, is to research your garden room company thoroughly, to ensure you end up with the product and service that's right for you. If you are interested in finding out more about our luxury garden rooms, call the Garden Rooms team on 01 864 2888, email us on info@gardenrooms.ie or complete our contact form, to discuss your garden room project today!