06 Jul

How to Style your 'Shed with Notions'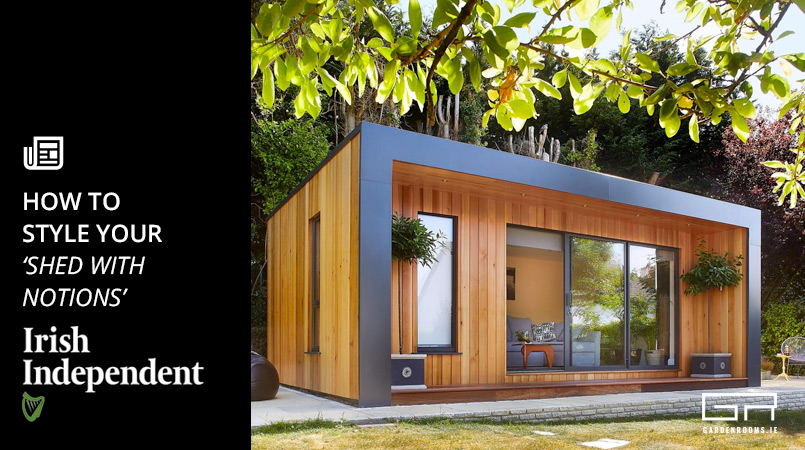 Garden Rooms features in the Indo Weekend Magazine. We were delighted to feature in the Irish Independent's Weekend Magazine on Saturday 18th June 2022. We would like to thank Orla Neligan for requesting our contribution and including photos of our Ultimate Garden Room.
An Oasis for Work
Orla's feature mentions her own Garden Room, built 10 years ago and how it provided an oasis for work and quiet cups of tea. Then, during the pandemic the value of the Garden Room was really revealed by providing that extra room to escape to and a quiet space for zoom calls.
400% Increase in Garden Room Enquiries
Orla chats to John Sherry, Garden Rooms MD, about the 400pc increase in enquiries, mostly for home office space with the trend of now working from home. Adding a Garden Room to your property can give you that extra space without having to move house, which is now difficult with property price inflation. The Garden Rooms Planning Exemption in place allows you to build up to 25 square meters without planning, subject to a few criteria, one of which being you cannot live in the Garden Room. John also interestingly notes how over the last 20 years, people now know what a Garden Room is, whereas the concept was unknown before.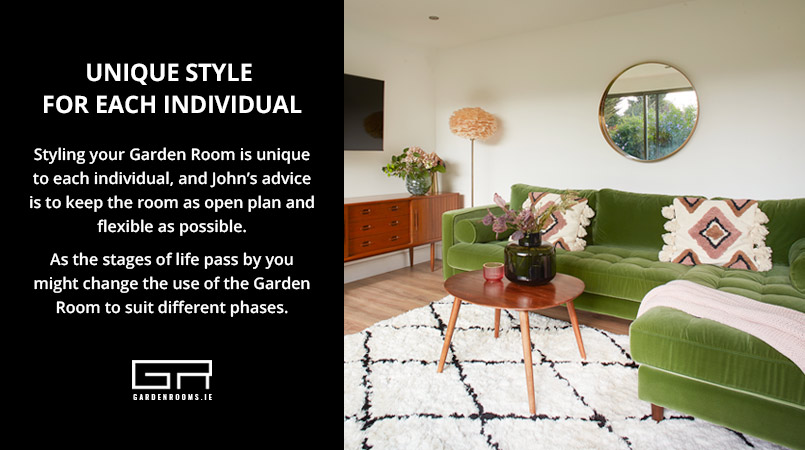 Unique Style for Each Individual
Styling your Garden Room is unique to each individual, and John's advice is to keep the room as open plan and flexible as possible. As the stages of life pass by you might change the use of the Garden Room to suit different phases. Whether using the room for a home office, or teenage space later on, you will need good, comfortable furniture.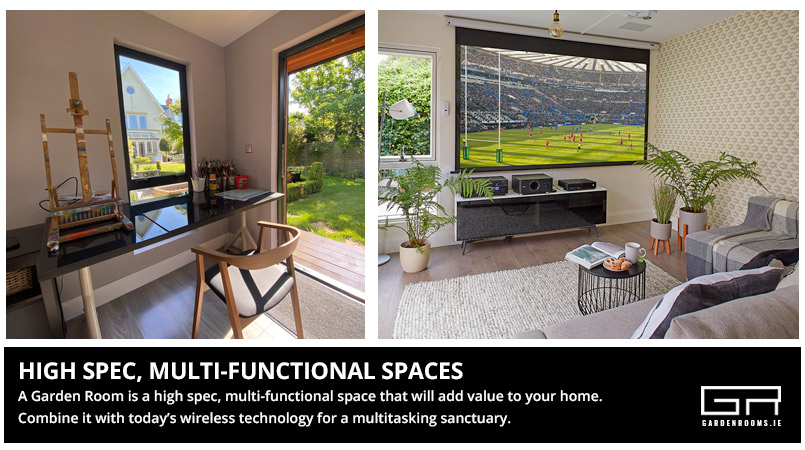 High Spec, Multi-functional Spaces/h4>
Overall a Garden Room design is a high spec, multi-functional space that will add value to your home. Combine it with today's wireless technology for a multitasking sanctuary.
If you are thinking of getting your own Garden Room, get in touch with us today by emailing us at info@gardenrooms.ie, give us a ring on 01 864 2888 or complete our online contact form here.