26 Apr

Celebrating 20 Years In Business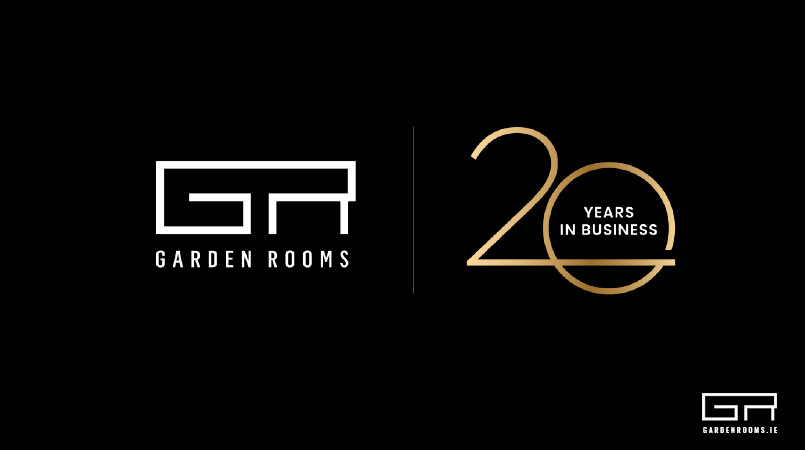 This year, Garden Rooms is proud to celebrate reaching 20 years in business! Founded in 2003, Garden Rooms is a market leader in every aspect of the business, and has grown an impressive portfolio of over 2000 builds throughout Ireland. To mark this birthday, we caught up with Garden Rooms' founder and creator, John Sherry, to look back at the company's success and find out where he sees the business and the industry going over next 20 years.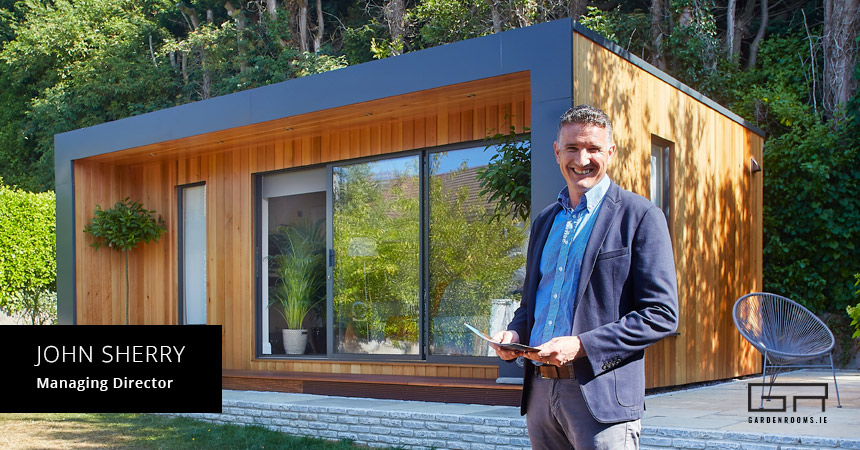 How did it all begin?
Back in the nineties, I was working in the office furniture industry. It was at a time when PCs were only starting to become popular in the home, and we were selling a lot of home desks. I wanted to see if I could service this sector more so I started to look at the Scandinavians and what they were doing, and I decided a purpose-built office in the garden was the way to go. So, in 2003, I imported four log cabin home offices from Estonia, and erected one at the back of my parents' house. It became our first showroom. We invited people to take a Sunday drive down to see it, and it really worked. We had crowds of day-trippers every weekend! That's when I knew we were on to something special. We were up and running and had our first sale within 6 weeks of starting.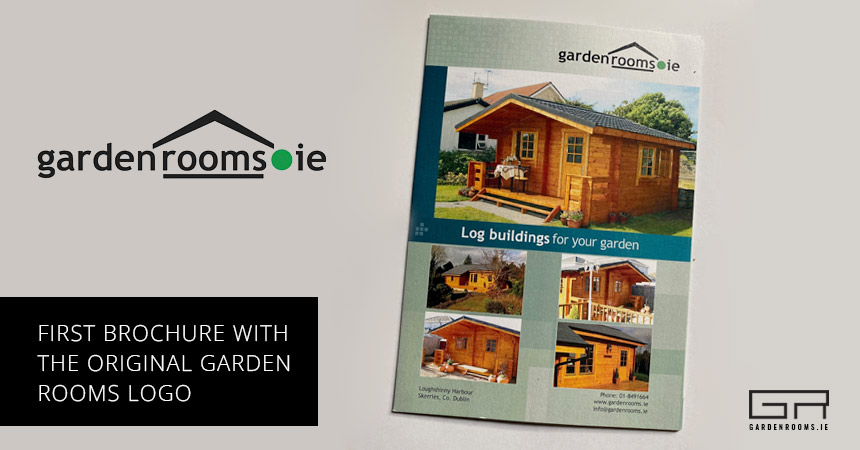 What was the market like when you started?
It was totally different to today. There were just 4 companies in the marketplace at the time: Shomera, Botanic living, a company called Woodcraft Homes and us. Nobody even knew what a garden room was. Home offices were in their infancy and like Shomera, we spent a lot of time educating people about the benefits of a Garden Room.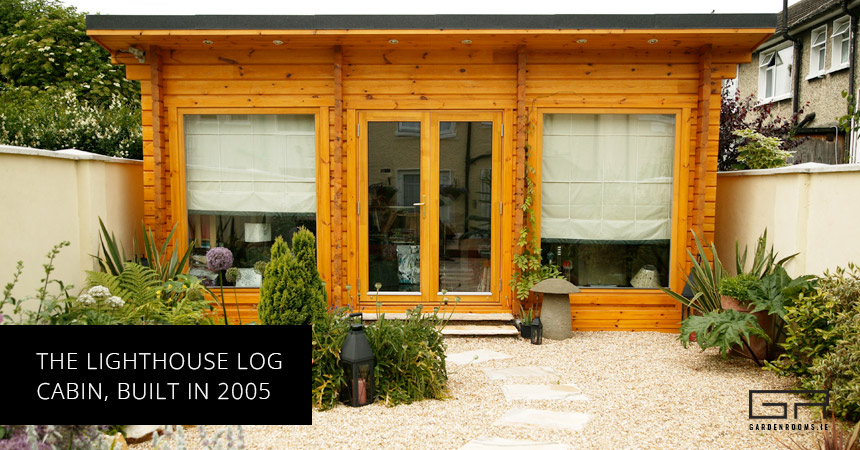 So what's changed over 20 years?
Bizarrely ,COVID-19 was the biggest game changer for us. Before the pandemic, working from home was mainly for the self-employed and freelancers. Now with cloud technology, working from home has become the norm, and everyone understands the concept of a Garden Room as a home office. We spent the last 20 years explaining what these buildings are. Now, we find people saying to us, "Wow, these have become really popular haven't they." It feels like it has taken us 20 years to become an overnight success!
Another big change we've seen since starting the business, is the phenomenon of kids not leaving the family home until their late twenties. We used to tell clients looking for a teen room, that they should consider getting it when the kids were 12-13, as they wouldn't get the use out of it if they waited much longer. But that was 20 years ago. Now we say you will need it more than ever between the ages of 18-28, as kids just aren't leaving home. With degrees, masters and gap years, suddenly you can have 3 adult children all crowding the main house and a Garden Room becomes a much-needed place for family members to escape to!
All this means our number of competitors has grown massively since 2020, with 24 new entrants to the market. This is wonderful to see, as it reinforces the idea that a room in the Garden is a practical option for so many of us. And as the market has grown, so has the quality and design, as well as the clients' expectations.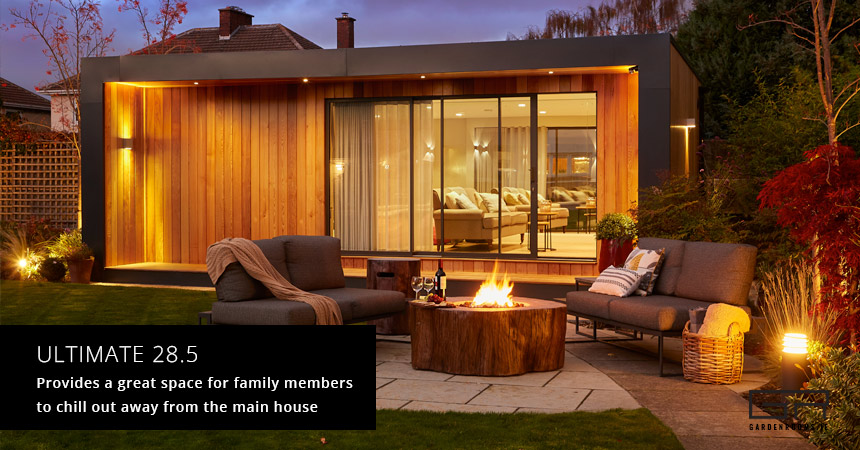 What have been the high points of the business over the last 20 years?
One of our most significant moments was the introduction of the CUBE range back in 2014. This established our brand in the luxury end of the market, offering a high-end, contemporary product that our customers really embraced. It opened the door to a whole new market, and we haven't looked back since.
Another high point was when we reached a milestone of 2000 Garden Rooms built. This was a major achievement and couldn't have been accomplished without our exceptional team and skilled craftsmen.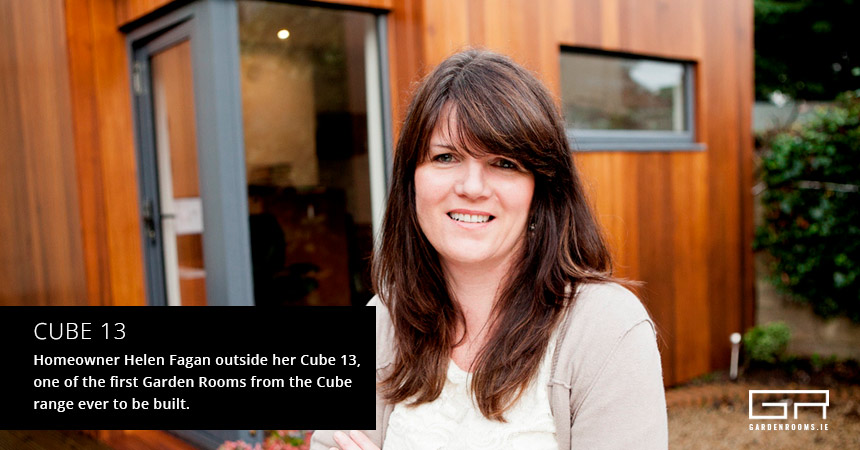 What is the most significant challenge the business has faced over the years?
Our biggest low point was the long 5-year period between 2007-2012 during the last recession. Our business dropped by 80% overnight and there was very little confidence in the market for years. They were very challenging times and we had to become lean as a business to survive. We learnt many lessons during this period, so when the market returned, we were ready to grow with it.
Have your customers' needs changed over the years?
Our main market was, and still is, the home office and teen room, or a combination of the two. I think part of the reason why there has been a growing demand for these rooms over the years, is that the way we organise our homes has changed. Since the trend for open plan living was popularised by Dermot Bannon 20 years ago, finding a quiet spot in the home has become increasingly difficult. A garden room addresses this problem by offering a private, distraction-free space that is separate from the hustle and bustle of the main house.
The modern family also seems to do a lot more after school activities then they did 20 years ago, and we find that parents have their own hobbies that they need space for, such as mindfulness, yoga, strength and conditioning and Pilates.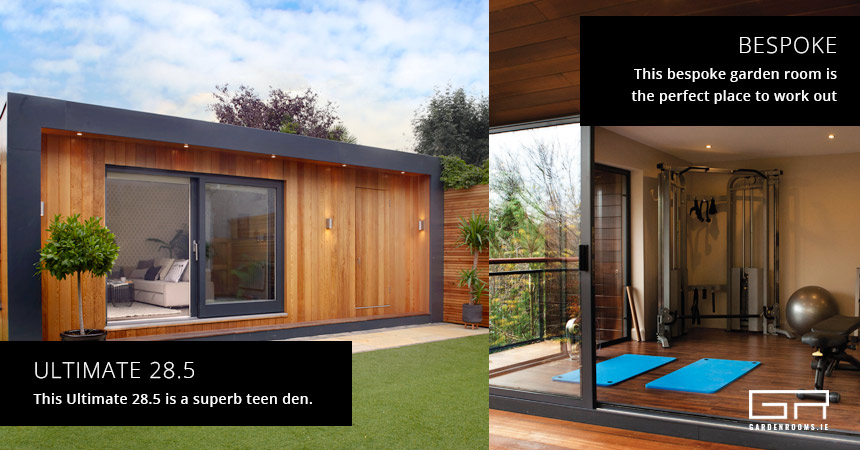 Have your customers' expectations changed?
In many ways our customers have the same values and concerns as they did when we started. They have always sought exceptional quality and service. We have continually aimed to be challenged by our customers on the design and functionality of our rooms and as a result we have produced some amazing rooms.
From the very start we found that our customers appreciated strong communication and honesty from us, and these fundamentals are the same today. If you say you are going to at a client's house at 8.00am, you arrive on time. We have built our business on this reputation, so being punctual, strong communicators and conscientious are all qualities we pride ourselves on.
How has technology changed in Garden Rooms over the years?
With the advances in technology over the past two decades, it's been vital that our Garden Rooms keep pace. I often say, if we didn't connect broadband to our rooms, 95% of our customers wouldn't use them, especially the teenagers! So, providing Fibre Optic internet speeds in our rooms is a given. It's vital for remote access for those working from home, as well as for smart phones and smart TVs when it's time to unwind. Wifi controlled heating has also become a mainstay in our rooms, so our clients can make sure the room is at the right temperature when they want to use it. And smart lighting allows our clients to control the mood of their space, as well as helping to save energy.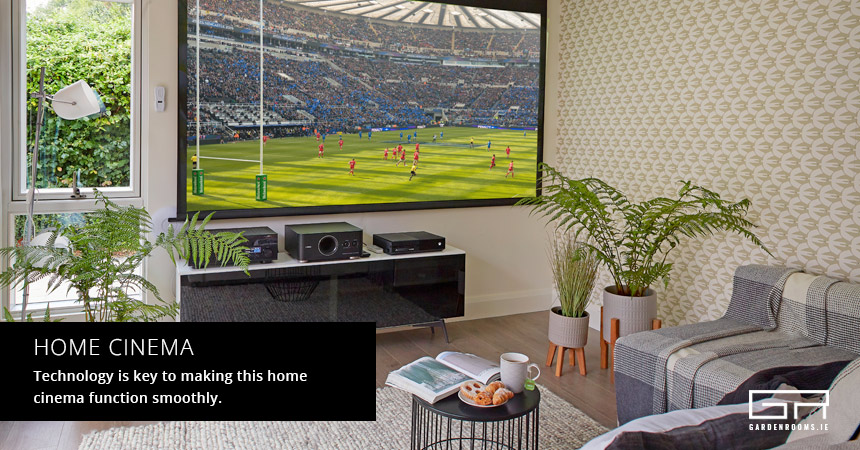 Just a very small minority of businesses can say they've reached their 20th birthday, what do you attribute the company's success to?
We are very proud to be celebrating our 20th year in business. I read a quote that after 10 years in business, only 4 out of every 100 businesses survive. To achieve double that and have 20 years is just amazing. We couldn't have achieved this without the support of our customers, suppliers and our amazing team.
Who is on the team at Garden Rooms?
We have an amazing team of talent with a wide background of experience in the company. I'm extremely grateful to everybody for all the energy and passion they have given to the business over the years. From Brendan, Scott, Steven, PJ, Alan and Thomas our Master Craftsmen to Kerry, Bernadette, Gina, Stephanie, Isobel, Alicja and Rebecca in design, sales, accounts, project management, social media and customer service. Without their dedication and commitment, we would not be where we are today.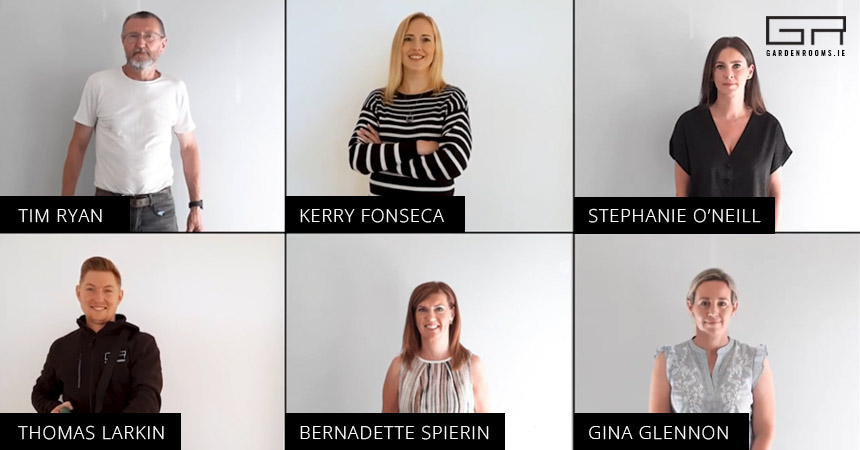 If you could fly your team off to a destination to celebrate the company's anniversary, where would you take them?
I would have to say a 5-star resort in Hawaii! We could all do with some pampering. Maybe not the White Lotus resort though, we would all like to come home safely. In the meantime, we are planning a company fun day and an evening out on the town to thank all the team for their massive contributions over the last 20 years.
What do you see for business over the next 20 years?
When we first started, I used to say that every 2nd or 3rd house in Ireland will have a Garden Room of some sort one day. I think over the next 20 years we will really start to see this happening. It has become as important as a utility room for the modern family and I would like to see our brand continue to hold its position as innovators and leaders in the luxury end of the industry. I think the future is bright, especially with the talented team we have built around us. They are all committed to our company's success.
And finally, what advice would you give yourself 20 years ago?
Believe in yourself more and allow your creative side to grow and flourish. Also to enjoy the journey.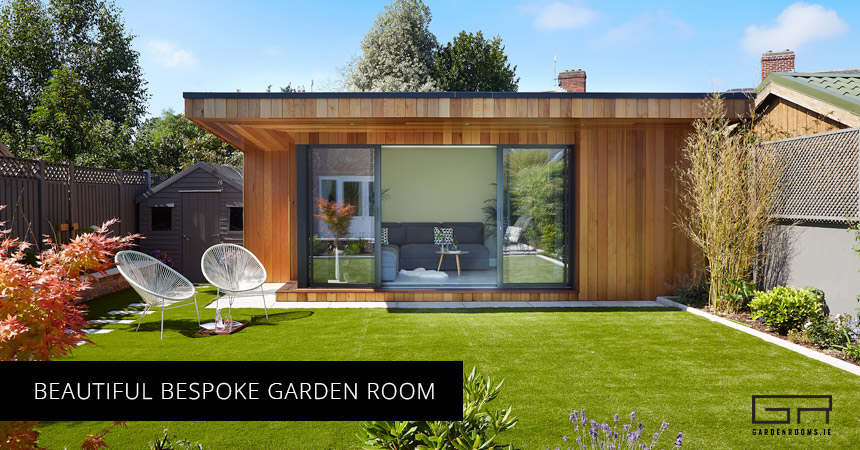 The Garden Rooms Ireland Timeline
See below for a timeline of some of key moments in the evolution of Garden Rooms over the past 20 years:


Get Your Garden Room
We hope you have enjoyed this look back at 20 years of Garden Rooms and finding out more about how the business has developed over the last two decades. If you are considering getting a garden room, and would like to find out more about it, we would love for you to visit us at our showroom just off the M50 at exit 5. Schedule your visit with us today by completing our Showroom Appointment form, giving us a call on 01 864 28888 or emailing us at info@gardenrooms.ie.