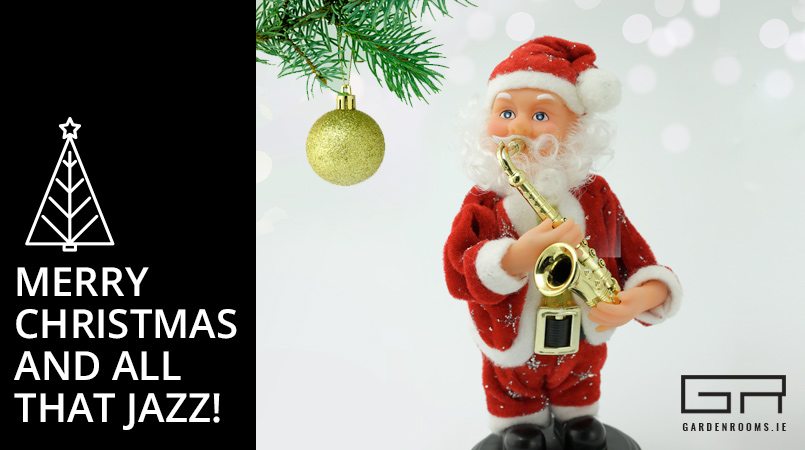 19 Dec

Merry Christmas And All That Jazz!

It is hard to believe that this weekend rings in Christmas, followed by 2017 just 1 week later.

2016 was a busy time for Garden Rooms. We travelled throughout Ireland constructing Cubes – from Dublin to Waterford to Cork, our team was kept on their toes.
How Irish People Use Garden Rooms!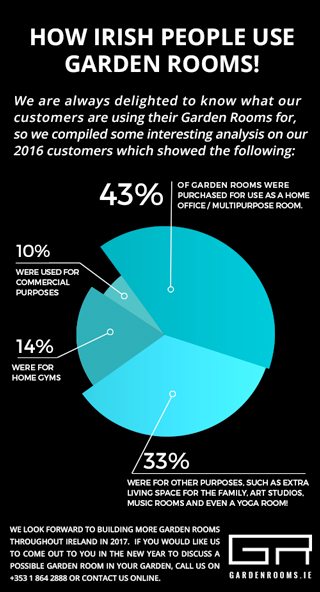 We are always delighted to know what our customers are using their Garden Rooms for, so we compiled some interesting analysis on our 2016 customers which showed the following:
43% of Garden Rooms were purchased for use as a Home Office / Multipurpose Room. We have seen a trend of individuals wanting to move away from sitting in traffic and opting to work from home – saving on valuable time and money.  Another trend is use of this home office as an additional room after hours and on weekends – be it for extra living space for the family or often for use as a teenager room.
A further 33% of customers purchased a Garden Room for other purposes, such as extra living space for the family, art studios, music rooms and even a yoga room! With growing families and children transitioning into teenagers, these customers simply needed extra space, and Garden Rooms was able to provide a solution.
A healthy 14% of our customers are using their Garden Room as a home gym in 2016! There is no excuse for these customers to miss their workouts now, even in the winter!
The final 10% of Garden Rooms purchased were for commercial purposes.
Merry Christmas!
We look forward to building more Garden Rooms throughout Ireland in 2017.  If you would like us to come out to you in the new year to discuss a possible Garden Room in your garden, call us on +353 1 864 2888 or contact us online.
Wishing you and yours a wonderfully happy, safe festive season.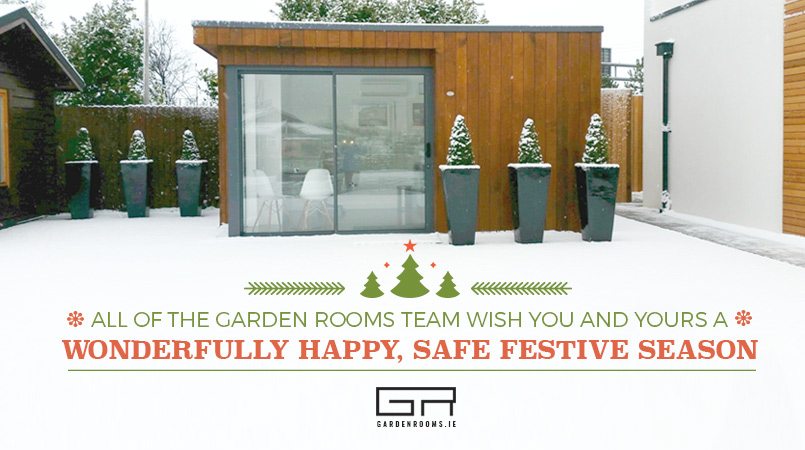 Please be advised that our Showrooms will be closed for Christmas & New Year from 12pm Friday 23rd December and will re-open on Tuesday 3rd January 2017 at 9.30am.