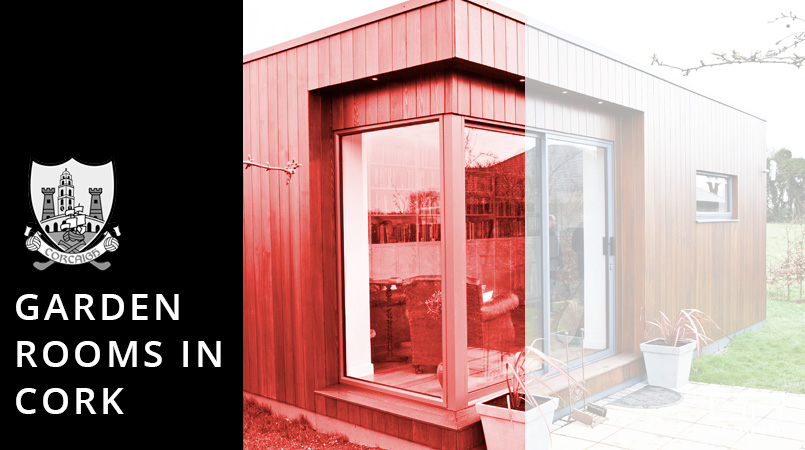 09 Jun

Garden Rooms in Cork!

Cork is one of our favourite destinations here in Garden Rooms. We're delighted to have been selected to build many Garden Rooms for a variety of purposes across the home of Munster rugby. These include a state of the art Garden Music room in Blackrock where we provided  a specialised insulated room in a setting that would make any heart sing, a Garden Room Gym in Rochestown where they now have NO excuse not to go to the gym!and a Garden Room Office in Glanmire to facilitate our customer to work from home.
Cork Garden Rooms & Offices
Garden Room Offices are possibly one of the most popular uses of Garden Rooms because not only do they save time because you can literally park all the frustration and stress that commuting to work can bring, along with the unnecessary expense of renting premises and simply open your back door and go to work but more importantly when your work day is done – you're home! If Granny lives in – then you absolutely do not need a Granny flat anymore because Granny can enjoy being ensconced in the main house while the Garden Room Office can double or treble up as Teenage dens, a study room or for watching matches in peace and tranquillity in the evenings or over the weekend – everyone's a winner!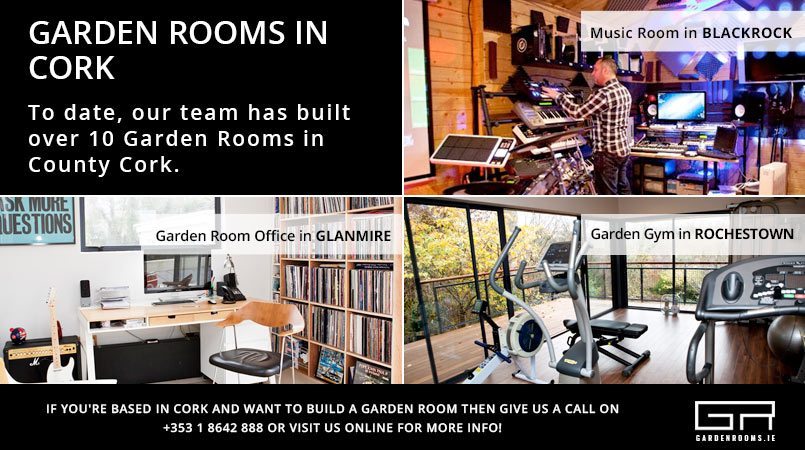 Quality Garden Rooms
At Garden Rooms, we enjoy finding the perfect solution for each and every customers individual need. A member of our dedicated team are happy to visit you in your own garden, provide a free site survey and advise and guide you in selecting the best location and design to meet your needs for your Garden Room. After our visit we will follow up with 3D drawings and a quote to help guide you in the decision making process.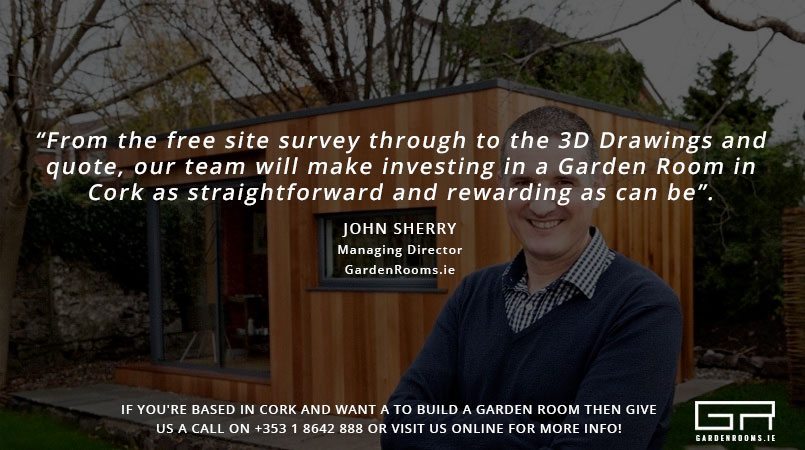 In Cork And Want A Garden Room?
Why not contact us online or call us on +353 01-8642 888, we look forward to hearing from you soon. Remember we would be happy to put you in touch with previous customers to discuss their personal experiences with Garden Rooms.