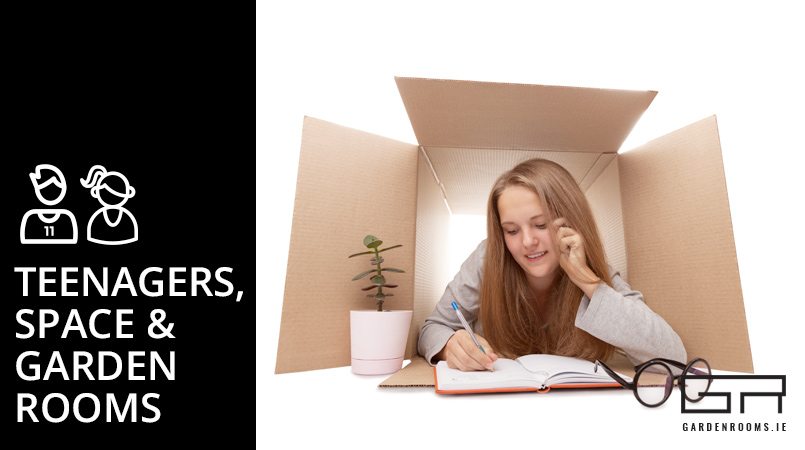 18 Jan

Teenagers, Space & Garden Rooms

Raising a teenager is no walk in the park. There is no field guide, no handbook. This part of you, this person that you have raised from birth now starts to pull away from you, and while it hurts, you know that they are starting to find their feet before they enter the world of adulthood.

Teenagers need space to discover themselves. At the same time, they need protection and boundaries. It can be a challenge to grant them this space, especially if there are younger children in the household.
Garden Rooms for Space for Teenagers
Our customer, Marie, invested in a Garden Room which she uses as a home office by day. By night and on weekends, the office transforms into a Teenager Room for her son, Alex. Marie loves that Alex invites his neighbourhood friends over to hang out in their teen room. Whilst they have their privacy, she knows they are safe.
Fully Equipped Garden Room
The Garden Room is equipped with a Wi-Fi router, enabling Marie to get on with her work during the day, and the teens to watch Netflix, Play X-Box, Snapchat, Tweet, Facebook and whatever else it is that teens do at night and on weekends. Due to the generous insulation of the Garden Room, they can be as noisy as they want to be, and it's all kept inside the room. Alex is appreciative of the space that Marie has created for him, but also knows that it is not a licence to create chaos!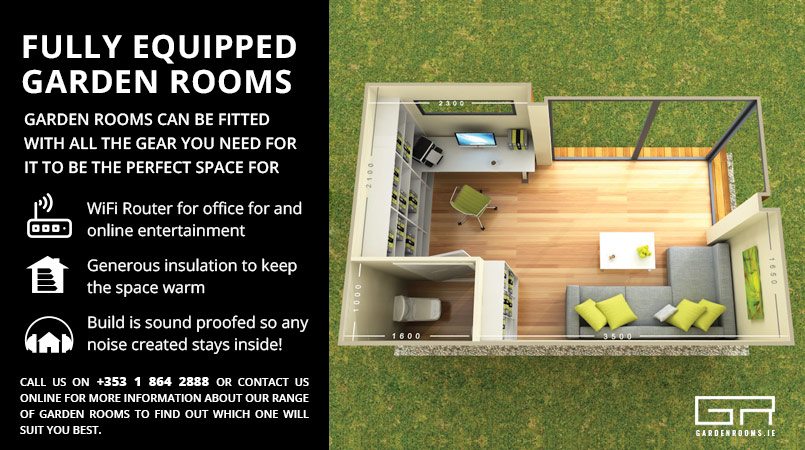 Easy, Safe, Extra Space for Teens
If you have a teenager and are looking for a way to create extra space for him / her, then a Garden Room / Teenager Room can be your solution. There is no planning permission required, and the structure can be built within 10-14 working days. Since the build is in the garden, there is no hindrance to your home during the build.
Call us on +353 1 864 2888 or contact us online for more information about our range of Garden Rooms.