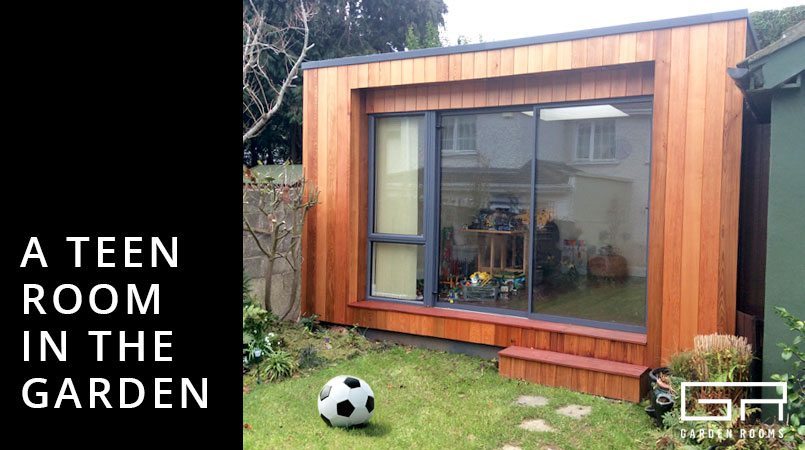 21 Apr

A Teen Room in the Garden

Anne-Marie was rapidly running out of space in her home. With three children, and two in their early teens, she was in need of some extra space. That's where Garden Rooms came in. "The kids now have their own space to hang out in." says Anne Marie.
"They are free to play whenever they want and there's some peace and quiet in the house again."
The very nature of Garden Rooms is their versatility and multipurpose use. Anne Marie's Teen Garden Room has also been used as a music room and study.
"Very Efficient" Garden Room Construction
Anne Marie now has both peace and quiet and peace of mind, as she knows that her children are safe playing in their Garden Room Teen Room. Not only was Anne-Marie thrilled with the end product, which "surpassed" her expectations, she also spoke highly of the Garden Rooms construction team who came to assemble her Teen Room. "The team were very professional. They were neat and tidy, and when they said they would be there, they were there. Anne-Marie found the construction of her Garden Teen Room to be "very efficient" and left "very little mess" two attributes that Garden Rooms prides themselves on. Building the Teenage Den was a quick process and we were able to design the cube to her desired specifications and requirements.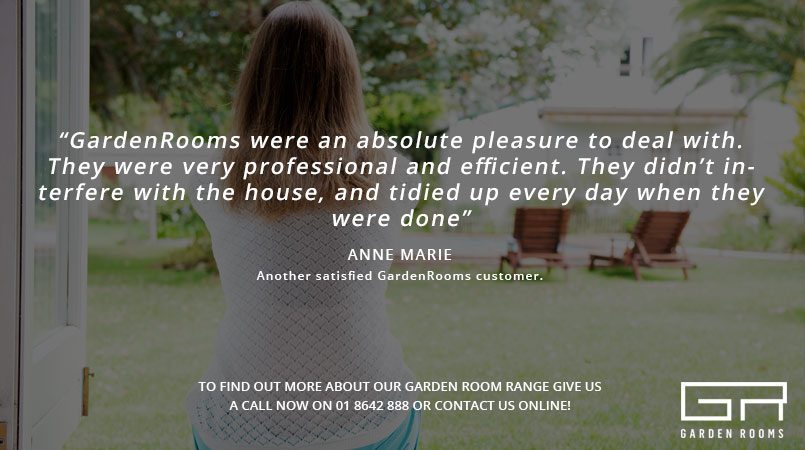 "GardenRooms were an absolute pleasure to deal with. They were very professional and efficient. They didn't interfere with the house, and tidied up every day when they were done." Anne Marie was particularly happy with how her Garden Room made the maximum use of the space in her garden. She found the teen den to be fantastic value for money, and that she had a wider range of options and freedom when specifying what she wanted, compared to competitor products.
Add Value To Your Home
Anne Marie was delighted that not only did her Garden Room Teen Room provide her with the extra space she needed for her kids, it had the bonus benefit of adding considerable value to her home. "What really impressed me about the whole process of building the playroom was the level of communication and follow up from GardenRooms. With other companies there was often little or no follow up to see how we were getting on."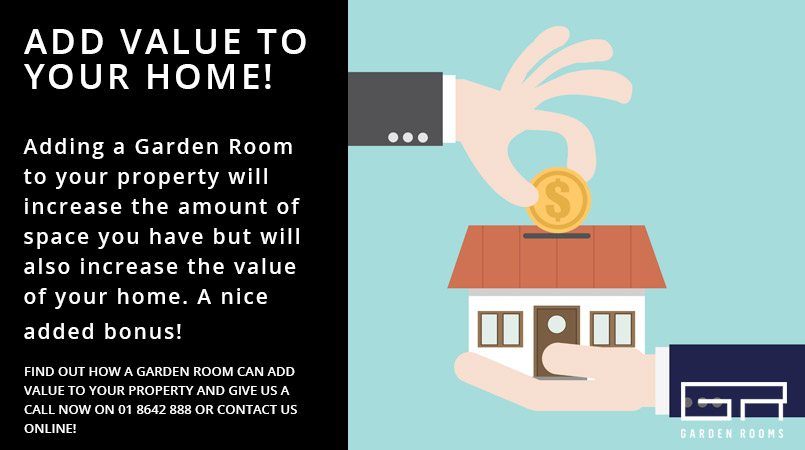 Perfect for Teens & Kids
The GardenRoom built for Anne-Marie is a perfect example of Teen/Kid rooms that we have constructed all over Ireland. Anne – Marie would happily recommend us to anyone looking to get a similar room built. If you think that a Playroom would be a good fit for your needs, or know someone who needs some extra space for their kids, then give us a call on +353 1 8642 888 or contact us online today!