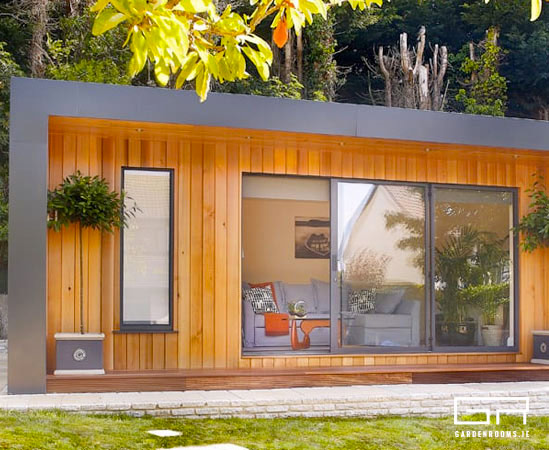 21 Dec

No More Shut that Door: The Rise of the Garden Home Office

We were delighted to be featured in Alanna Gallagher's article in the Irish Times discussing the increased demand for a separate workspace in the home.
Not A Normal Year
This year has been like no other, for the first time in our lifetime we have been forced to work from home. This is the flexibility many people only dreamed of; however, it came with its own set of challenges for many. With multiple people working from home within the same household, students banned from campus, children kept home from school, it was chaos more times than calm.`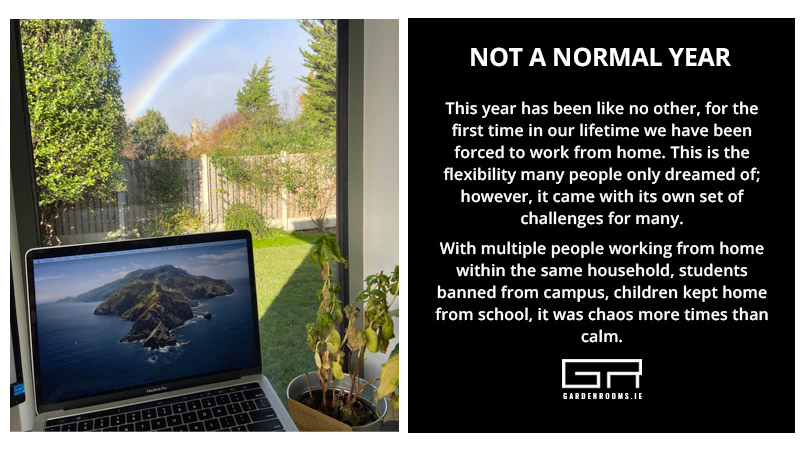 Separate Spaces for Work & Home Life
As Alannah discusses, the only solution for success is to have separate spaces for work life and home life. Not everyone will have a spare room or garage to convert. We believe a Garden Room is the best solution. A few steps from the home to the Garden Room and we are transported into a completely different atmosphere, one where we can take calls in peace and concentrate on tasks at hand. A 2020 study by Stanford has proven that our productivity levels increase working from home, provided we have the right environment. As John Sherry mentions in the article "Workers need to be in a mindful place where you can close a door on work and re-enter home life."
Planning Your Garden Room
Positioning and cost are the two of the main considerations when planning your Garden Room. The direction of light is a key factor. At gardenrooms.ie we try to get east or western light so the unit will benefit from solar gain. This is something we discuss with customers at the site survey stage. We also stake out the space, so buyers get a good sense of the scale of the Garden Room.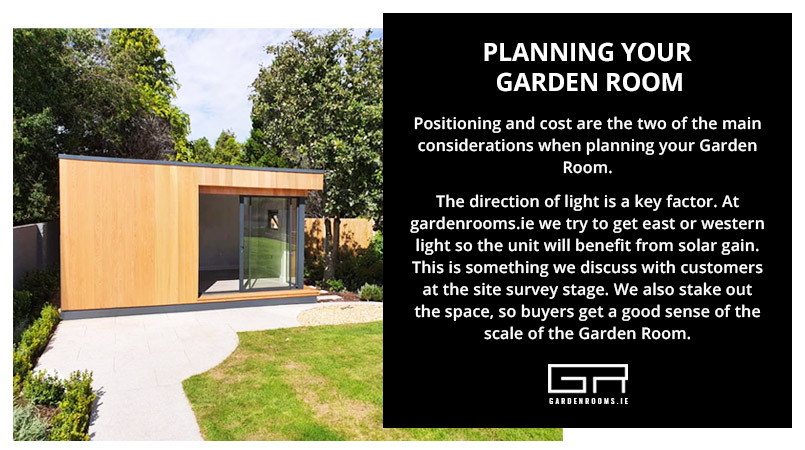 Planning Permission Not Required
Ranging in size from 15 sq. metres upwards, our Garden Rooms do not require planning once the internal space does not exceed 25 square metres and an area of 25 square metres remains in your garden. At Gardenrooms.ie we are always happy to talk you through the full requirements for planning exempt Garden Rooms. Our prices start at €25,000 for our CUBE range.
Your Fully Connected New Home Office
Another important factor is connectivity. A home office is nothing without decent broadband which is why we, at gardenrooms.ie, hard wire rather than rely on Wi-Fi. As Emma Casey, head of Corporate affairs at Vodafone discusses in this article "Stability is more important than speeds for most home-working activities. So, a stable connection on a slower speed will serve you better than an unstable line with a higher speed. Fibre to the home is your best bet for the most stable connection."
Understanding The Long Term Value of a Garden Room
Lastly, a burning question on many people's lips this year has been 'will this additional space add value to my home?". We met many couples who may consider moving home in the future and they wanted to know if they would get any return on their investment. According to Brian Dempsey, partner at DNG Stillorgan, they will; "…it meets a specific need and has become as essential as a utility room. Anyone selling a property that comes with a separate, workable home office will most likely get their money back."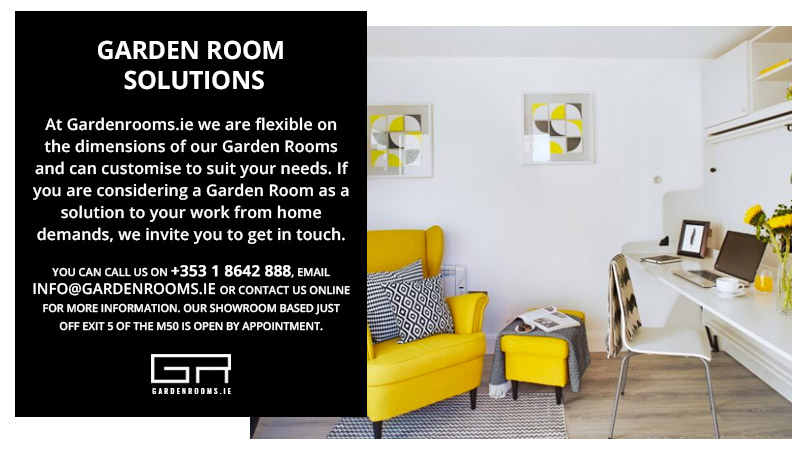 Garden Room Solutions
At Gardenrooms.ie we are flexible on the dimensions of our Garden Rooms and can customise to suit your needs. If you are considering a Garden Room as a solution to your work from home demands, we invite you to get in touch. You can call us on +353 1 864 2888, email info@gardenrooms.ie or contact us online for more information. Our showroom based just off exit 5 of the M50 is open by appointment.