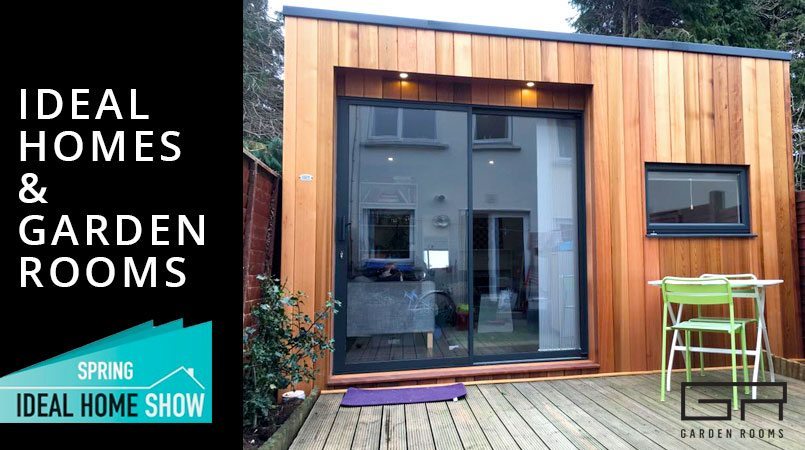 11 Apr

Ideal Homes & Garden Rooms

This weekend coming sees the Garden Rooms team returning to the Ideal Homes Show in the RDS. The Ideal Homes Show is the first Home Improvement event of the year and officially marks the beginning of the home improvement season! The Ideal Homes show is Ireland's premier Home Improvement event and we are delighted to be exhibiting once again.
Ideal Home Show & Garden Rooms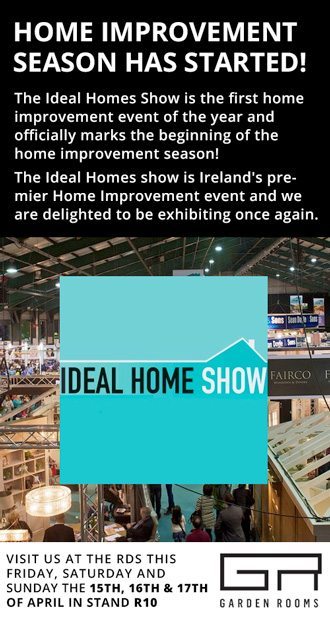 The Ideal Homes show provides Garden Rooms the platform to reach new and potential clients. It also gives us the opportunity to reconnect with previous customers, as well as making new connections. The Ideal Homes show is a key event on the Garden Rooms calendar. During the Ideal Home Show, the Garden Rooms team will have on display a full size CUBE design. You will be able to come inside it, have a look around and get a sense of the space the CUBE will add to your home (ideal for sound proofed musics rooms or beauty salons!).
The History of The Ideal Homes Show & Garden Rooms
The Ideal Homes Show has been running for over 25 years. This year marks the second year that Garden Rooms will exhibit. Over the past two years the Ideal Homes show team and the Garden Rooms team have developed a close relationship. Garden Rooms is the number one provider of bespoke, architecturally designed home expansions in Ireland and the Ideal Home show has provided us with the fantastic chance to spread our message. The Ideal Homes show has been of great benefit to Garden Rooms previously and we expect this year to be no different.
What You'll See At Ideal Homes
At the Ideal Homes show, Garden Rooms will have a fully constructed CUBE for you to view. You can even step inside and look around. The Garden Rooms team will be on hand to answer all your questions. How much does it cost? How long does it take to build? Can I install a bathroom?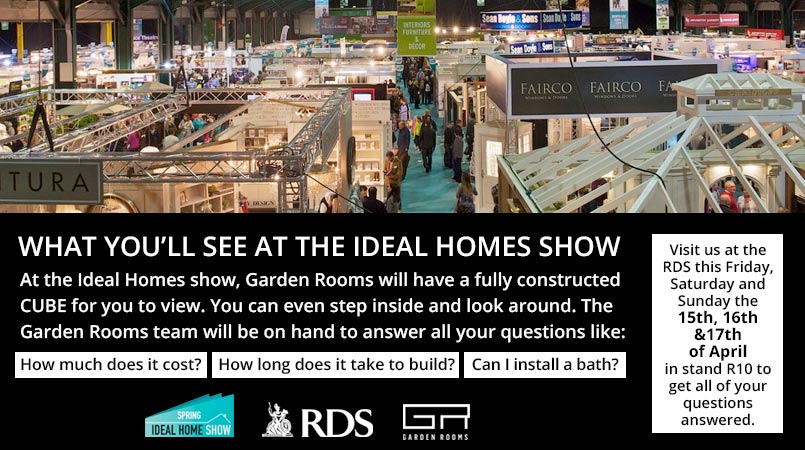 So If you've ever considered investing in a Garden Room then come down to the Ideal Homes show in the RDS This Friday, Saturday and Sunday the 15th, 16th and 17th of April. Garden Rooms will be on stand R10. Contact us to let us know that you're coming and see you there!