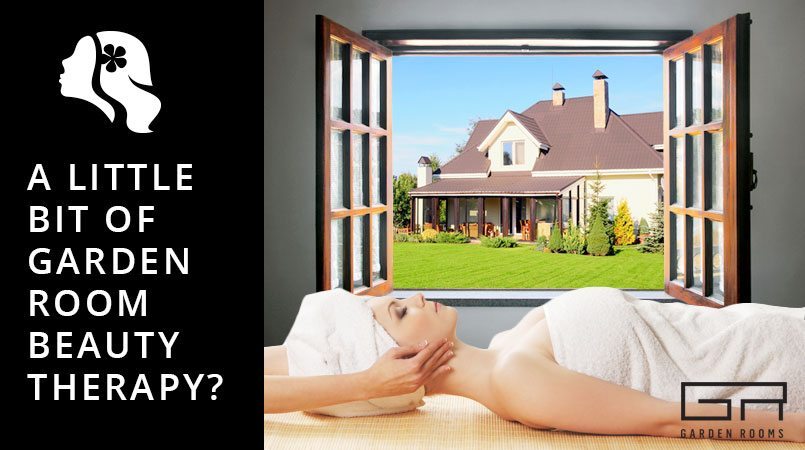 06 Apr

A Little Bit of Garden Room Beauty Therapy?

Do you have a passion for beauty? Or have you ever fancied yourself as a professional hair and makeup stylist? Our Irish economy is beginning to come alive again and more and more people are taking their first foray into beauty entrepreneurship. At Garden Rooms, we have the ultimate solution for your home beauty salon aspirations!
A Home Beauty Therapy Business in a CUBE!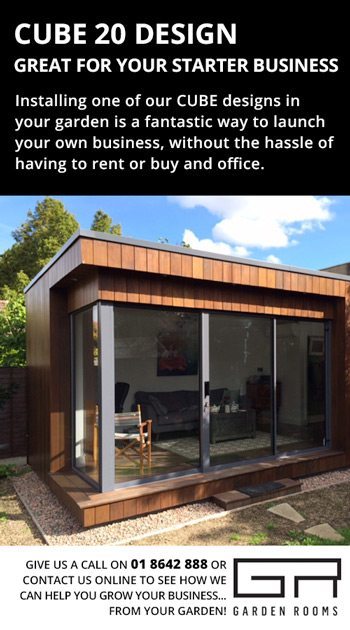 Installing one of our CUBE designs in your garden is a fantastic way to launch your own beauty business, without the hassle of having to rent or buy and office. Sinead in Artane, who is currently constructing a CUBE 20 is a perfect example. At the moment Sinead is working as a childcare assistant, but wants to branch out into the home beauty therapy industry. Sinead decided that the best option for her business was to invest in a 20 metre squared CUBE.
By basing her home beauty therapy business in the quiet surroundings of her garden, Sinead offers her customers a peaceful retreat in a superbly finished building. Her customers can receive personalised beauty therapy care without the stress of having to sit in a waiting room, or battle through traffic to a busy city centre location.
Self Contained Beauty Rooms
Our CUBES's are perfectly suited to become home therapy rooms. Self-contained and superbly finished, our garden rooms offer the perfect environment for beauty therapy sessions. Sinead's beauty room in the garden contains a treatment area, plenty of storage for supplies and a customer bathroom.
With professional hair and makeup services becoming increasingly more popular and common, there is now an increasing demand for home based beauty rooms.
Sinead is currently practicing as a home beauty therapist part time, but hopes to eventually make it her full time career. Thanks to the beauty room CUBE in her garden, her dream job is one step closer to being a reality.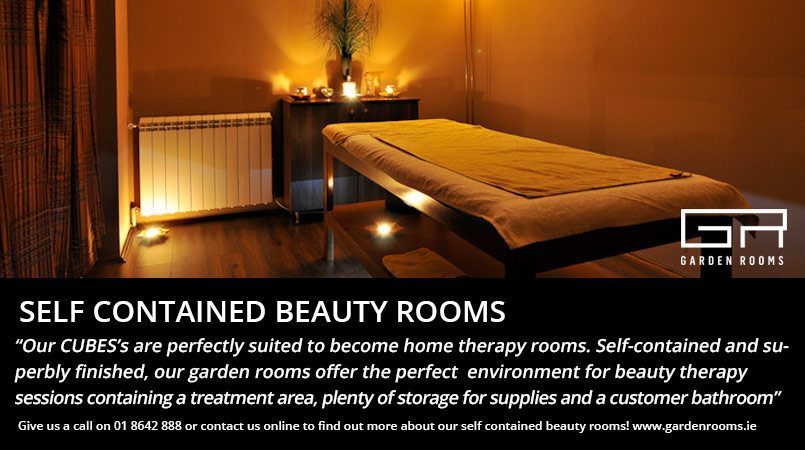 Have A Home Business?
If you'd like to follow Sinead's lead and pursue your home beauty ambitions, or home business aspirations, then call us today by calling +353 1 8642 888 or contact us online! We love to hear from entrepreneurs and businesses from all over Ireland who are looking to grow their business and that growth can start with a garden room in your garden!
It is important to note that in order to build a Beauty Room, you will require planning permission.