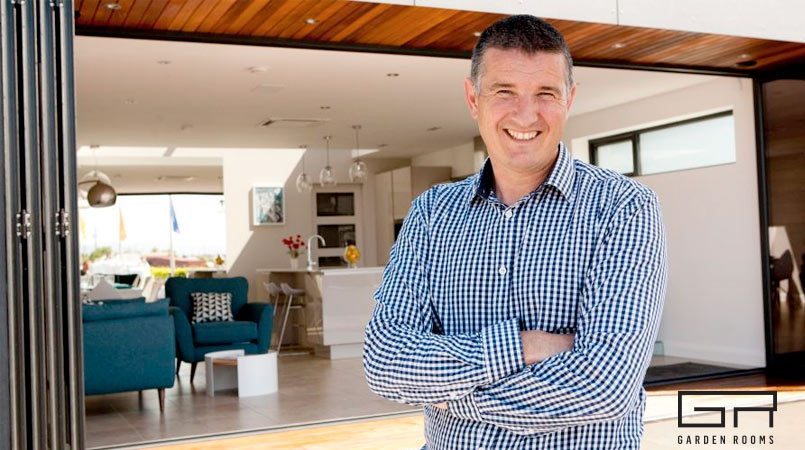 25 Feb

Garden Rooms Featured in ThinkBusiness.ie

There's no denying that we were delighted to feature as a case study in www.thinkbusiness.ie powered by Bank of Ireland.

It's an enterprising idea whereby business owners share experiences first-hand on how they both coped with challenges and dealt with opportunities. Sharing positive and negative experiences can prove invaluable to other businesses going through similar scenarios. We've certainly benefited from reading other case studies so we were more than happy to share our story and pleased to take centre stage.

We disclosed how and why the recession had the potential to devastate our business, when turnover dropped dramatically over a very short length of time in GARDENROOMS.ie. Letting staff go very difficult and it was a long time before the light appeared at the end of the tunnel. Research showed that while families didn't spend money on their homes they were still interested in investing in good quality play equipment for their children, cognisant of the need to celebrate young lives through reliable outdoor entertainment. We survived by turning our attention to growing an outdoor play equipment business called Gardenplay.ie during that bleak period.

Gardenplay.ie proved to be our safety net and certainly kept us buoyant enough and we stayed afloat as a result. Once the economy showed a slight upturn we felt confident enough to turn our attention back to building up GARDENROOMS.ie again and by 2010 our business had returned to growth. Now we are happy to say that we are about to launch a third brand, Simplyextend.ie to meet customer demand for house extensions. We hope that our featured case study will help others. We know and found that risks were part of parcel of being an entrepreneur but by their very nature can be unnerving. However, calculated risks have proven worthwhile to us so perhaps these nuggets of advice might just contribute towards lowering the stresses and strains involved in making business decisions for other, going forward.

Don't be afraid to swim upstream. Go with your idea, stick with it and you will make it happen.

Check out the full article here.