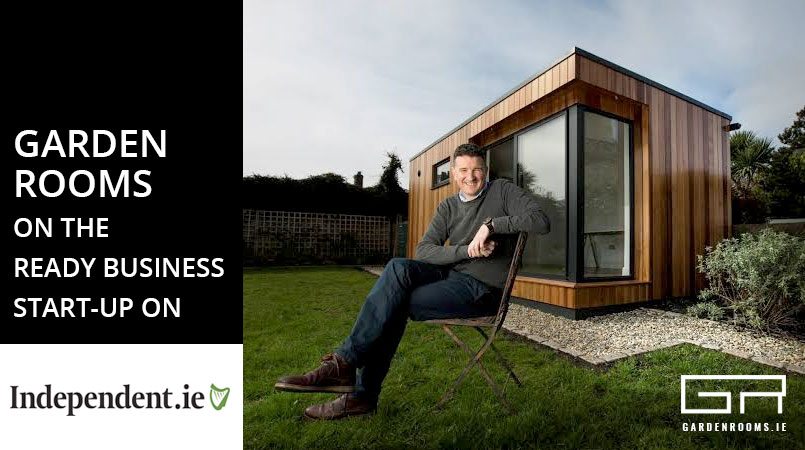 13 Dec

Garden Rooms on the Ready Business Start-up on Independent.ie

Another radio interview in the bag for Garden Rooms. John Sherry was delighted to be interviewed by Brian Purcell on the Ready Business Start-up Podcast recently.

John takes us through his journey, giving credit to his father who always instilled in him the idea that you are the master of your own destiny. Listen to his story below.
Early Business Savvy & Picking Periwinkles
Even as a pre-teen John was business savvy. His first business venture started before the age of 12, picking periwinkles off the beach after school and selling them for £28 for a 100-weight bag. From the ages of 12-17 John worked on farms to earn extra money.
With a keen interest in accounting, John graduated and began his career as an accountant at Pillsbury. He found himself bored however, with his chosen career. Instead, the marketing division with whom he shared an office, ignited a passion within him. He then decided to study marketing by night and earned his marketing degree.
The Garden Rooms Idea
It was whilst working in sales for an office furniture company that John first came up with the idea of manufacturing and selling Garden Rooms in Ireland. The year was 2003, the country was taking off and sales going very well. These were the boom years.  However, in 2007, it started to hurt.  With most Garden Rooms' customers being self-employed, the recession required for them to tighten their belts and save money. At the end of 2008 the business imploded and John and his family faced tough times. Having to lay off staff and work alone every day meant a lot of soul searching. John credits his wife Ruth for getting the family through this time, with her being strategically strong and thrifty.
In addition, John switched on his entrepreneurial mind and launched Garden Play at the end of 2009. John realised that during the tough times, parents will still ensure their children receive the best. He launched a Garden Play display area adjacent to the Garden Rooms showroom – the largest of its kind in the Greater Dublin area. Together with their savings, and the success of Garden Play, John and his family survived the recession.
New Contemporary Garden Room Designs
When the country started to regain its confidence, the market for Garden Rooms started to once again take off. In 2012, Garden Rooms launched a new contemporary unit called the CUBE, with double insulation and cedar cladding on the outside. People were now back reinventing themselves and with many again self-employed, the new CUBE became ideal for use as a home office. Many see the benefit of having a home office by day and extra living space or a teenager room by night.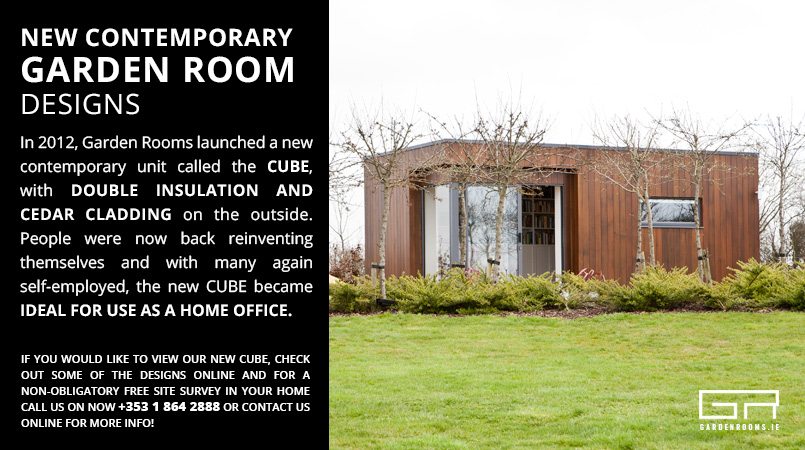 John's advice to others?
'Don't be afraid to swim upstream.  Believe in your convictions.  If you are willing to put in the effort you can make it happen'.
Free Site Survey For Your Garden Room!
If you would like to view our new CUBE, check out some of the designs here. For a non-obligatory free site survey in your home call us on now +353 1 864 2888 or contact us online here.