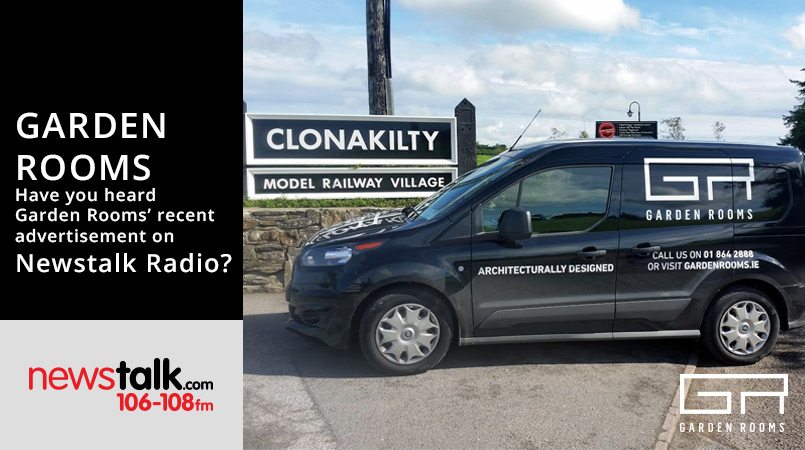 05 Oct

Our First Foray Into Radio

We decided to team up with a professional and well respected radio station Newstalk Radio, to create a brand awareness of Garden Rooms.  Just as Newstalk Radio provides Nationwide Coverage, so do we here at Garden Rooms!
Have you heard Garden Rooms' recent advertisement on Newstalk Radio?
Newstalk Radio appeals to an assortment of age groups, as do our Garden Rooms.  Whilst our most popular demographic of customers is within the 40-50 year age bracket (used mostly for teenager dens or just extra space for a growing family), Garden Rooms offer flexibility and a variety of Garden Rooms to accommodate all needs, tastes and requirements. We've built over 900 Garden rooms so far throughout Ireland for use as Art Studios, Music Rooms, Home offices, Pottery Studios, to name a few.
Newstalk Radio are growing and going from strength to strength as a result of providing quality programs. This is supported by their excellent JNLR ratings.  Similarly, Garden Rooms are growing and going from strength to strength, as a direct result of our high standards, professionalism, and quality products.
Garden Rooms Nationwide!
We want it known that Garden Rooms may be based in Dublin but we are happy to travel to customers in each and every corner of the country.
Listen To Our Radio Ad
You can listen to Newstalk radio on 106-108fm, or via live streaming on their website http://www.newstalk.com
We do however differ slightly from News Talk in that they want to talk to you, whereas we want to listen to you!
Call us now on 01 846 2888, email us on info@gardenrooms.ie or visit our website at https://www.gardenrooms.ie
You can listen to our Radio advertisement below.