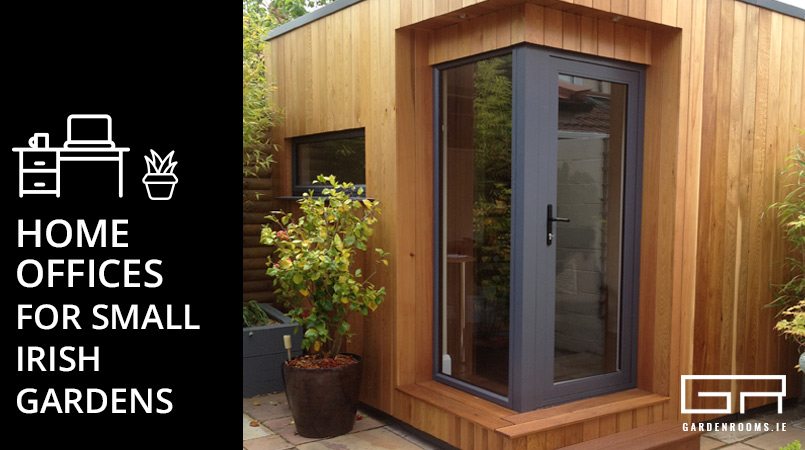 19 Nov

Home Offices for Small Irish Gardens

Gardens in Ireland come in all shapes and sizes and you may think you cannot fit a study room, kids room or home office in your garden, that it may detract from it or that you might even need to apply for planning permission. We love when happy clients get back to us, telling us how much they love their Garden Room and you can checkout more of our happy client reviews and leave your own review. Read on to see 3 case studies of Garden Rooms created in some smaller Irish gardens.
Made to Measure Garden Rooms
'A small garden is by no means a reason to not have a Garden Room.  In fact, my Garden Room has utterly enhanced my garden.' 
This is the feedback we received from Siobhan Murray in Ranelagh for whom we built a Cube 18 earlier this year.  Siobhan's Garden Room doubles up as her Home Office by day and a children's playroom after hours.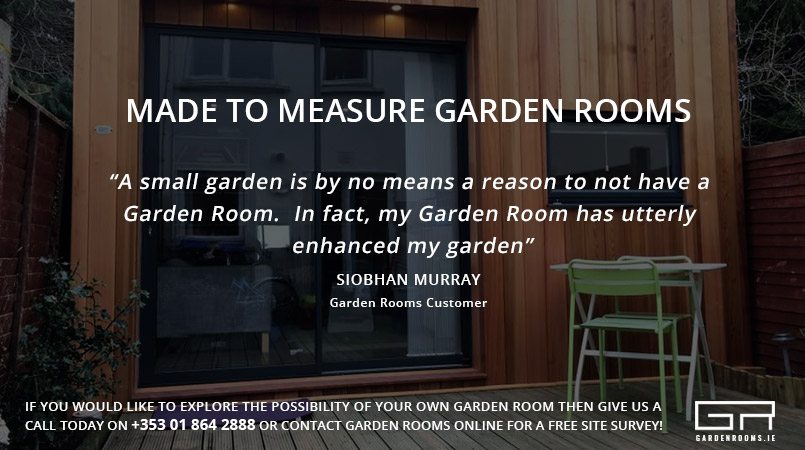 Maximise & Enhance Any Garden
We have other examples of smaller gardens where the Garden Room is a fabulous fit, putting to bed the concern of 'my garden is too small'.  The formula to creating the perfect fit Garden Room is maximising the available space.  Once the space is maximised, the Garden Room will enhance your garden, rather than take away from it.
A Study Room for all the Family
Take this Cube 10 in Cabra.  Built in 2015, this space is used by Denise, Neil and family as an office and a quiet space to study. The Cube is nestled into the corner of this garden, blending in perfectly to create the extra space required without over imposing on the overall property.
A Home Office Fit for a Magazine Cover!
As another example, have look at this Home Office in Blackrock, owned by Anita and her family.  With some additional landscaping the Cube 17 transforms the Garden into a masterpiece, fit for a magazine cover!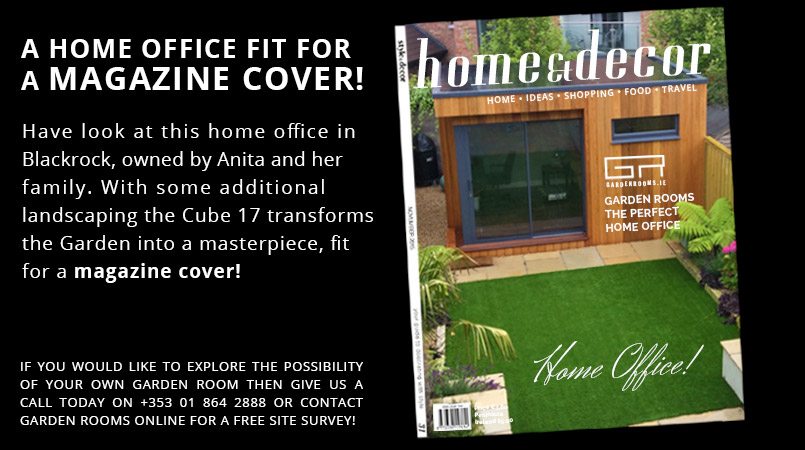 Benefits of a Garden Room
Besides looking great, what is the benefit of these 3 Garden Rooms? There is no single answer. There are a host of benefits, 2 of the most important being:
We all need that extra space in our home. Be it for Mom, Dad or a teen, extra space is so often a must have.
Family time. Having your office at home means no daily commute which translates into that much-needed extra time that for family.
Perfect in Any Size Garden
The old clichés "size doesn't matter" and "Dynamite comes in small packages…" ring true for these Garden Rooms. We have the proof that a Garden Room can look great in a small garden! In the words of Anna Guest-Jelly – Happiness isn't size specific!
Free Site Survey!
If you would like to explore the possibility of your own Garden Room then give us a call today on +353 01 864 2888 or contact Garden Rooms online for a free site survey.