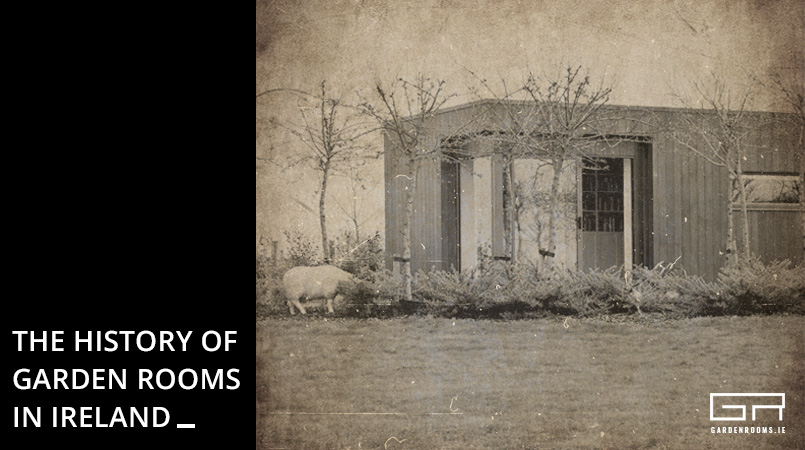 24 Oct

The History of Garden Rooms in Ireland

The concept of a Garden has only became popular in Ireland within the last twenty years. While in the UK and Scandinavia Garden Rooms have been commonplace for years, the concept has only gained traction here within the last two decades with the idea that a garden room can be more than a log cabin growing. In this post we'll touch on the history of Garden Rooms in Ireland, read on!
A Third Option For Extra Space – Garden Rooms
Traditionally if you needed extra space at home, you simply went for an attic conversion, or built an extension. Suddenly, there was a third option that was insulated to the same standard as the main house and often finished to a higher standard than any Garden Rooms alternative. First on the market were Shomera, who began to promote the concept of a Garden Room as a home office to a market where it was completely unheard of. Now they are frequently used as home offices, teenager rooms, music rooms or art studios.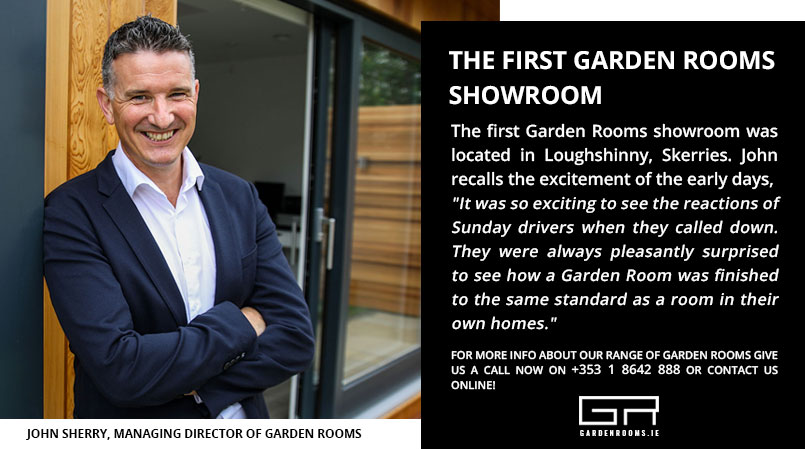 The Practicality of Garden Rooms
Technological innovations such as the development of remote access on laptops and faster broadband connection resulted in thousands of people now having the option to work from home. "In the 1980's or 1990's it was completely unheard of" says John Sherry, Managing Director of Garden Rooms, "In the early years when we started our customers didn't know how practical a Garden Room could be. We found we had to educate people on their uses as well as demonstrating how warm and well insulated they were." The first Garden Rooms showroom was located in Loughshinny, Skerries. John recalls the excitement of the early days,
"It was so exciting to see the reactions of Sunday drivers when they called down. They were always pleasantly surprised to see how a Garden Room was finished to the same standard as a room in their own homes."
Soon after, John began to realise that once potential customers saw the rooms, selling became the easy part.
Innovators of Their Time
With the concept of a Garden Room relatively new, John remembers his first 3 customers as real "Innovators of their time." Sandra from Santry approached Garden Rooms and wanted a space to use as a home office, with her company kindly agreeing to cover the cost. Sandra was tired of being stuck on the M50 in traffic all day and she believed things were only going to get worse (sadly, how right she was!). The Garden Room allowed her to cut the commute down to a short walk down the garden. Another customer Sinead wanted to set up a personal training facility and felt that a Garden Room was the perfect fit for her home gym in Dun Laoghaire, her business and Garden Room are still going strong. Another customer, Laura in Bettystown "sticks out" in Johns mind, she decided to quit her job and take up writing at the end of the Garden- "I've always wondered how she is getting on. She reminded me of Roald Dahl". Dahl, one of the most celebrated children's literature writers would work from his hut in the Garden –
"When I am up here, I see only the paper I am writing on, and my mind is far away with Willy Wonka or James or Mr Fox or Danny or whatever else I am trying to cook up. The room itself is of no consequence. It is out of focus, a place for dreaming and floating and whistling in the wind, as soft and silent and murky as a womb…"
John wonders if we will see "another budding writer emerge from a Garden Room in Ireland in the years to come".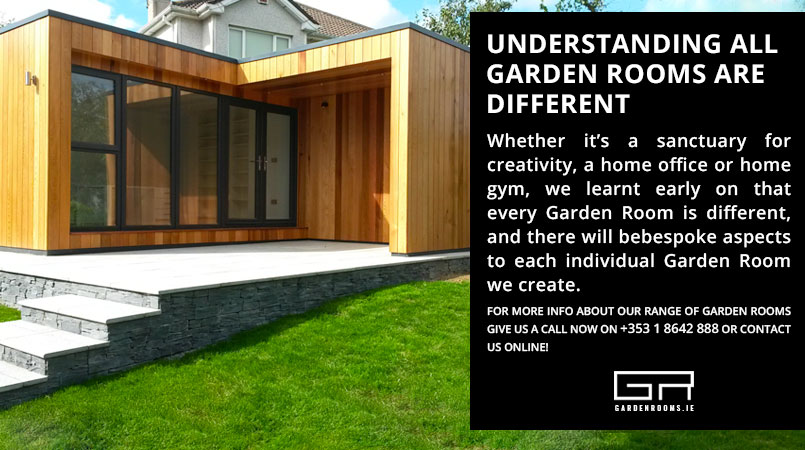 Understanding All Garden Rooms Are Different
Whether it's a sanctuary for creativity, a Home Office or Home Gym, we learnt early on that every Garden Room is different, and there will be bespoke aspects to each individual Garden Room we create. With individual design, comes individual names for each build- Roald Dahl called his writing room 'The Hut', John recalls hearing numerous names throughout the years. Admittedly, Shomera is probably the description we hear of most when talking to customers initially. John has heard plenty of others throughout the years, "Den's, chalets, house rooms, garden houses, garden pods, shacks, log cabins, log houses, we even had a customer lately refereeing to it as their bunker!"
Garden Rooms – A Concept Here To Stay
When we started back in 2003 there were not many people in Ireland who knew what a Garden Rooms was. The business has grown, expanded and moved to a new home in Beechvista Garden Centre. Whatever you choose to call them, Garden Rooms are a concept that is here to stay. Here's hoping the Garden Rooms industry continues to expand within the next 20 years! For more info about our range of Garden Rooms give us a call now on +353 1 8642 888 or contact us online!