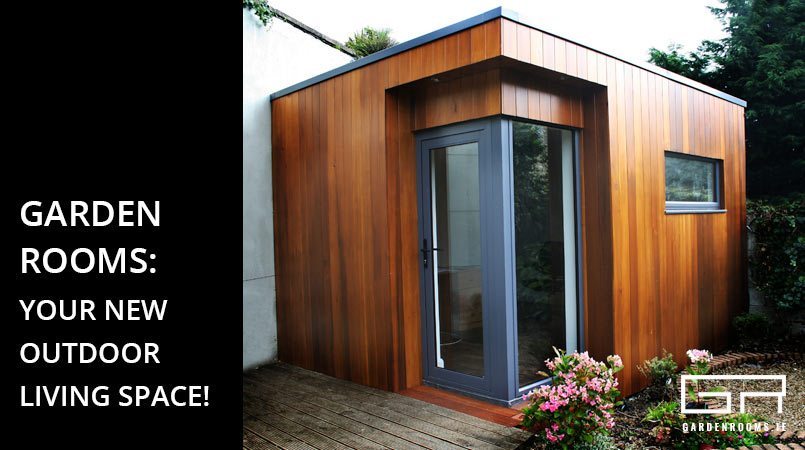 19 May

Garden Rooms – Your New Outdoor Living Space!

The cost of living in Ireland is rising. It is becoming increasingly expensive to rent or buy a home. With this in mind, people are looking for alternative living solutions; including expanding into their gardens! Outdoor living spaces are on the rise as people seek affordable extensions to their homes. Garden Rooms are the future of outdoor living spaces in Ireland. Not only are Garden Rooms an affordable means of outdoor living, they are finished to a high quality. Garden Rooms outdoor living spaces do not require planning and are highly energy efficient.

Outdoor Living Spaces – What To Consider?
When seeking the right outdoor living space, there are a number of factors you need to consider. Firstly, is your outdoor living space energy efficient? Garden Rooms are. All of our Garden Room outdoor living spaces carry an 'A' Rating in energy efficiency.
Secondly, is your outdoor living space finished to a high standard? Garden Room outdoor living spaces come finished with treated vertical cedar cladding on the exterior. Inside, you will find a walnut laminate floor, along with plastered and skimmed walls. All of our outdoor living spaces are finished to the highest of standards.
Thirdly, and most importantly; is your outdoor living space weather proof? All of our outdoor living Garden Rooms are fully weathered proofed and guaranteed for a minimum of 10 years. Realistically, your Garden Room will provide you with a weather proofed outdoor living space for up to 50 years. We can even provide fully sound proofed music rooms for your garden!
Architecturally Designed Outdoor Living Spaces
When it comes to building an outdoor living space, Garden Rooms tick all the boxes. Garden Rooms provide professional, reliable and durable garden living solutions. If you have ever considered constructing additional living space in your garden, then consider a garden room. Our custom built and architecturally designed outdoor living spaces are perfect for a variety of uses. Our garden room living spaces are designed with your personal needs in mind and can be customised to your exact specifications.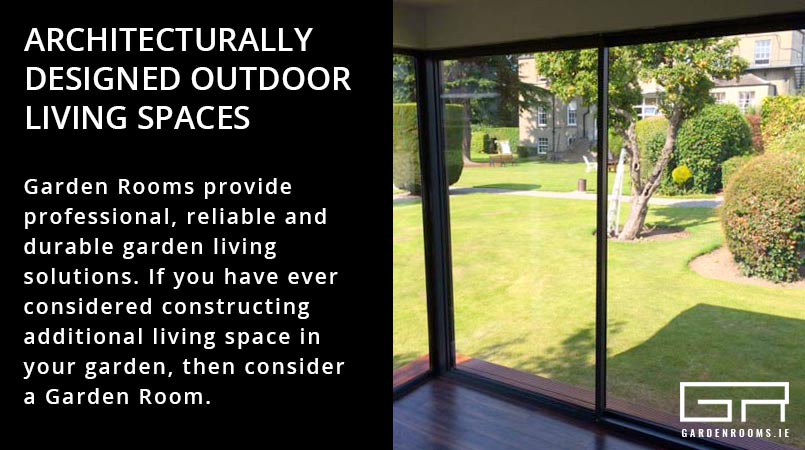 If you are in the market to expand your current living space and are considering developing living space in your garden, then get in touch with Garden Rooms today. Give us a call now on +353 1 8642 888 or contact us online!