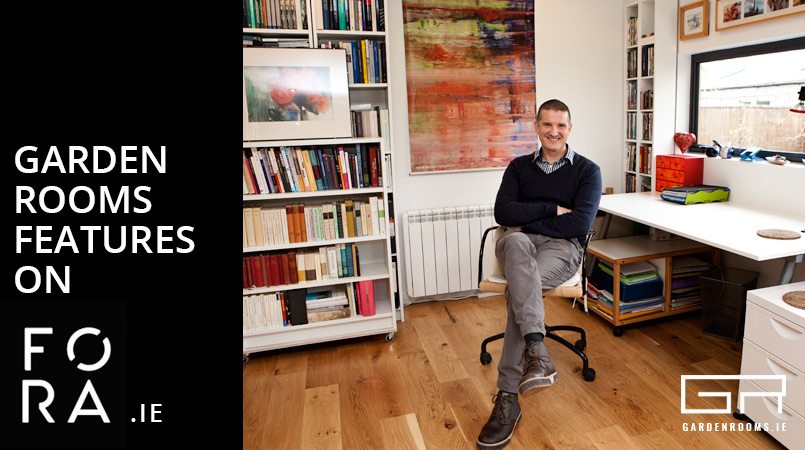 03 Nov

Garden Rooms Features on Fora.ie

John Sherry, owner of Garden Rooms and Garden Play, was delighted to be interviewed by Killian Woods last week and his article published on Ireland's business journalism hub, Fora.ie.

Fora.ie is a publication of Journal Media Ltd, which is also behind TheJournal.ie. Fora's mission is to provide a platform for the business community on which to interact and offer their own stories and experiences to peers in their sector.
Garden Rooms Fora.ie Article
In the article, John takes us on his journey, moving from accounting to marketing and the launch of Garden Rooms in 2003, with his first showroom in the back of a family home in Loughshinny in Skerries. He talks us through his changes throughout the years in his marketing strategy, from free advertising in local papers, to Google Adwords to the present combination of planned PR with O'Carroll Consulting alongside a structured social media plan. The website www.gardenrooms.ie is now the hub of the business.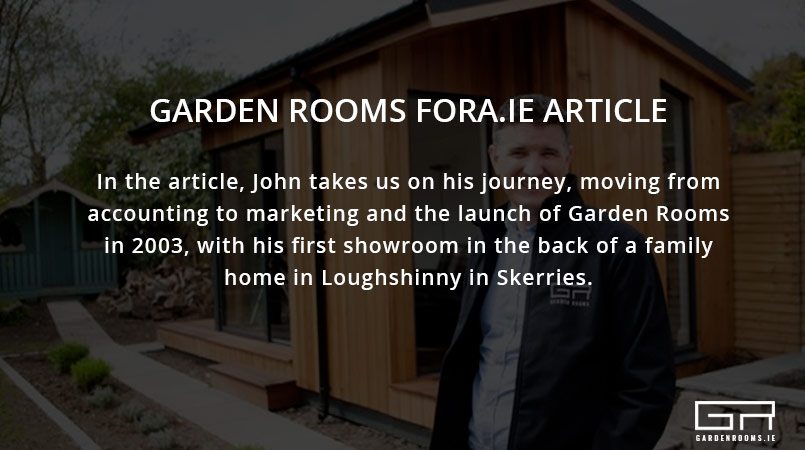 Surviving The Recession
John then talks us through the tough times, around how towards the end of 2007, business slowed down and then imploded by 2010. Amazingly, with the support of his wife, Ruth, and the launch of Garden Play, he survived the recession. John switched on his entrepreneurial mind after realising that even when times are tough, parents will always spend on their children. And so Garden Play was launched and the play equipment sales kept him afloat before late 2013 when the demand for garden rooms started to rise again. Garden Play is still up and running and currently bringing in 30% of the business.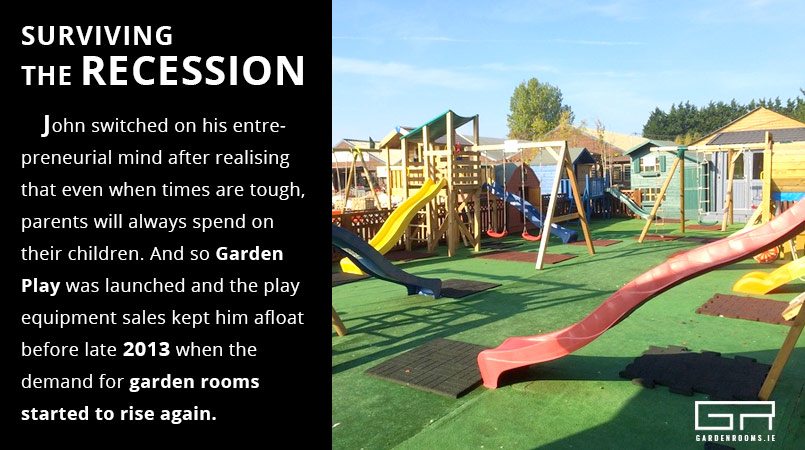 In 2014 Garden Rooms launched a new contemporary design and since then Garden Rooms has doubled their turnover.  John now has a new team of energised staff, passionate about the brand and their customers. The team is now looking at possibly extending their Showroom collection to the South Suburbs of Dublin and Cork.
Predictions For The Future of Garden Rooms
John has strong predictions for the future of Garden Rooms, and believes that 2024, one in three families will consider a garden room as an alternative for space. If you'd like to find out more about our range of Garden Rooms give us a call now on +353 1 8642 888 or contact us online!
You can read the full article here.