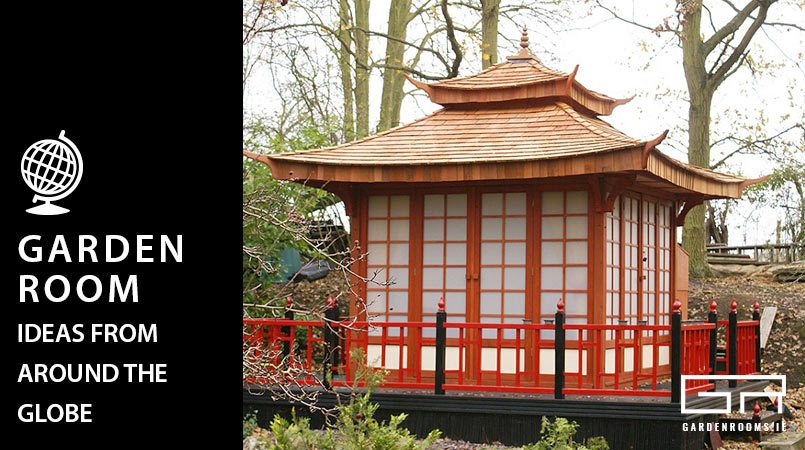 15 Oct

Garden Room Ideas From Around The Globe

Have you ever wondered what Garden Rooms around the rest of the world look like? How are they built and what are they used for?  We did a little research to find out some Garden Room ideas from across the globe.
3 Garden Room Ideas!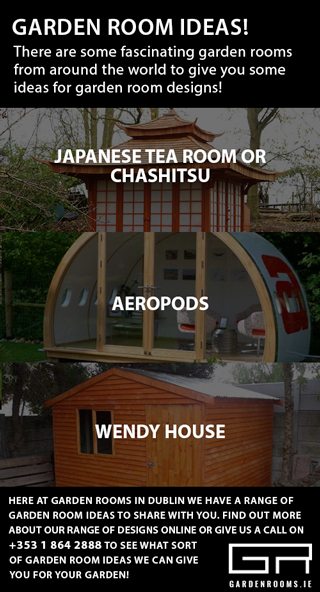 We found some fascinating rooms including a Japanese Tea Room or chashitsu. The chashitsu is a free-standing structure specifically designed for exclusive tea ceremony use, both for groups or individual ceremonies. The free standing structures are usually small, simple wooden buildings, located in the gardens or grounds of private homes but also in the grounds of temples, museums, and parks.
The next design is really thinking outside of the box. A father and daughter pair from the UK, David and Emily Palmer, are making Garden Rooms from old passenger planes! Known as Aeropods, the Garden Rooms are constructed by taking the curved outer shell of an old airplane, insulating the back of it, and adding front windows. You can read more about the Aeropods in this article.
In South Africa, the most common type of Garden Room found would be referred to as a Wendy House. This structure is usually used for storage, teenager dens, or workshops, and is constructed of wood or corrugated iron. The name 'Wendy House' derives from the structure built around the character Wendy in Peter Pan, after Wendy was shot by the lost boy Tootles!
Origin of The Wendy House Garden Room
There is another take on the origin of the name 'Wendy house', that is that it comes from the building of a doll's house for a young lady named Wendy in the city of Pretoria in the mid 60's. In this case, during construction of the doll's house, a regular question to the builder was "How's Wendy's house?". This name, "Wendy's house" has been used ever since.
Garden Room Ideas…from Dublin!
Here at Garden Rooms in Dublin, Ireland, our Garden Rooms are architecturally designed and aesthetically appealing. We invest in high quality materials ensuring you get unique product. Our Garden Rooms can be used for a wide variety of purposes, and can be custom built to suit your needs, with no planning permission required!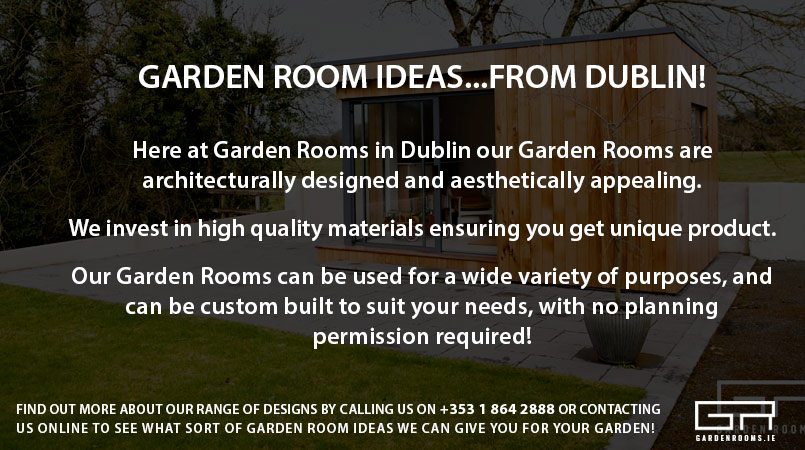 Find out more about our range of garden room designs here or give us a call on +353 1 864 2888 or contact us online to see what sort of Garden Room ideas we can give you for your garden!
Images © ItsTheVibe.com, DailyMail & GumTree