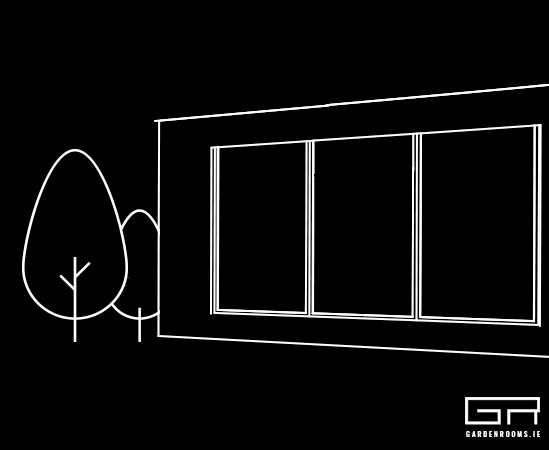 30 Mar

Garden Rooms Virtual Site Survey

Garden Rooms is still open for business. Although we are in lockdown, this could be the perfect time to work on the design of your Garden Room.
In Lockdown But Making Your Ideas A Reality
We have downed tools on-site following the Taoiseach's instructions for us to all self-isolate. This does not mean, however, that we are not still working and ready to help you make your garden room ideas a reality. Physical site surveys are on hold at the moment, but virtual consultations are taking place and designs being produced. Virtual site surveys can be very successful and informative. We can answer any of your questions by phone, WhatsApp video or FaceTime. If you send us an email to info@gardenrooms.ie with your details and with photos of your garden we can send you our brochures and price list and arrange a time to so a virtual consultation with you.
Virtual Site Survey Approach
Given the lockdown we have had to tailor our usual approach to Garden Room design to ensure that the safety of our customers and staff is a priority whilst still providing customers with the info they need to make the best design decisions for their needs. And so, we are now using our Garden Rooms Virtual Site Survey to help customers with their Garden Rooms design. Our Virtual Site Survey is comprised of the following steps.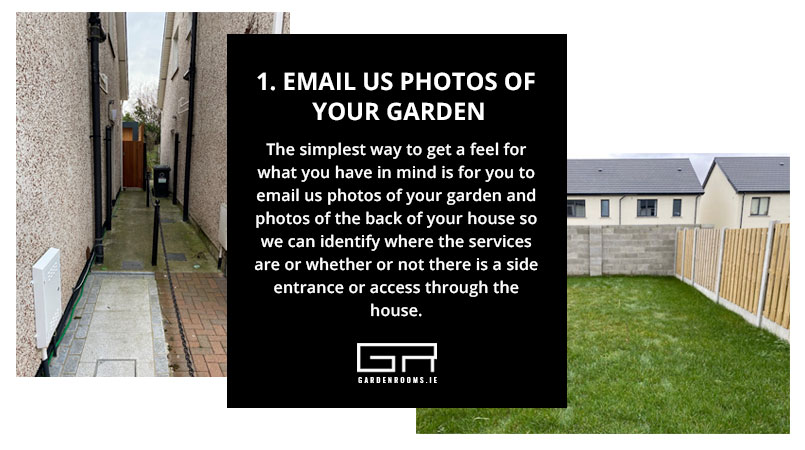 1. Email us Photos of Your Garden
The simplest way to get a feel for what you have in mind is for you to email us photos of your garden and photos of the back of your house so we can identify where the services are or whether or not there is a side entrance or access through the house.
2. Brochures and Price List
When we receive your enquiry we can email you out our brochures and price list. If you like what you see and you require more information, we can arrange a virtual site survey or phone call to discuss your needs in more detail.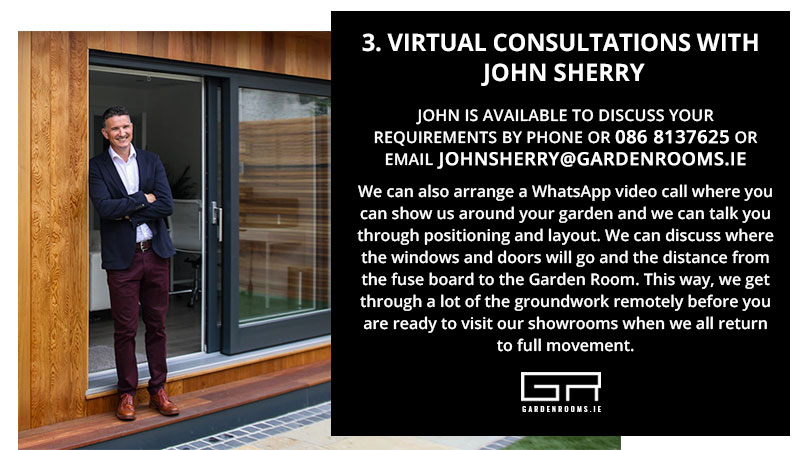 3. Virtual Consultations with John Sherry
John is available to discuss your requirements by phone on 01 864 2888 or email info@gardenrooms.ie. We can also arrange a WhatsApp video call where you can show us around your garden and we can talk you through positioning and layout. We can discuss where the windows and doors will go and the distance from the fuse board to the Garden Room. This way, we get through a lot of the groundwork remotely before you are ready to visit our showrooms when we all return to full movement.
Remember, you have endless options, you can choose the number of windows and doors to include, how the Garden Room is insulated, heated, how it's lit, interior lay out and so on. On our phone call we will go through every stage, making sure that everything has been carefully thought through.
As all our Garden Rooms are tailor made, you can change the size to best suit your available space. We understand that your project is unique and we pride ourselves on our highly personal approach to every GARDEN ROOM we take on.
4. Estimate and Contracts
Once we carry out the virtual site survey or have our chat over the phone and fully understand your needs, we can then provide you with an overall estimate and floor plan for your project. At this point we can agree to meet up at our showrooms in the future and you can experience the quality and finish for yourselves. We can also preliminary agree the starting dates for construction of your Garden Room once we resume normal construction.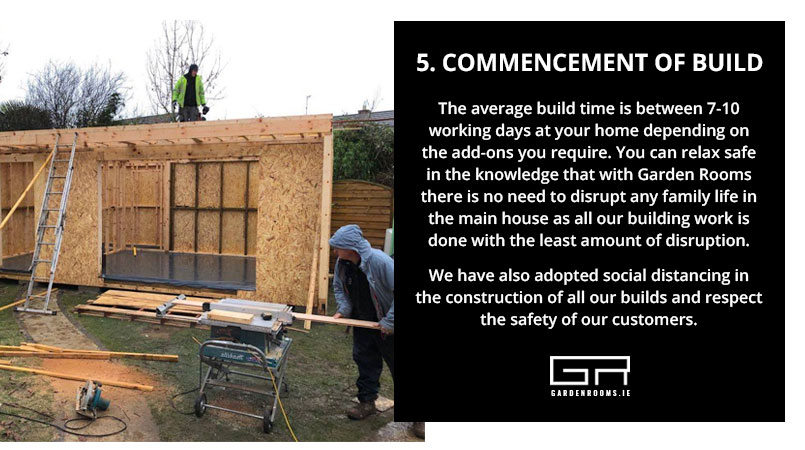 5. Commencement of Build
The average build time is between 7-10 working days at your home depending on the add-ons you require. You can relax safe in the knowledge that with Garden Rooms there is no need to disrupt any family life in the main house as all our building work is done with the least amount of disruption. We have also adopted social distancing in the construction of all our builds and respect the safety of our customers.
Schedule Your Garden Rooms Virtual Site Survey
Don't let the lockdown get in the way of your dream Garden Room. Give us a call now on 01 8642 888 or contact us online to schedule your Garden Rooms Virtual Site Survey and we can get the process underway!