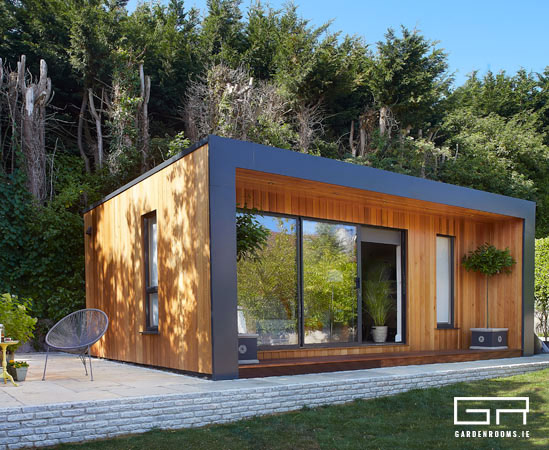 14 Jan

Join the Pod Squad with a Home Office in the Garden

When the coronavirus pandemic took hold people around the world left their high-rise offices and scrambled to work from home (WFH). At first a laptop and a quiet corner may have done the trick, but we have learned over time this is not sustainable if we want to make working from home actually work. With a vaccine on the horizon many employees may soon be encouraged to return to the office, however, plenty have no plans to go back, at least not on a full-time basis.
The Rise of Stylish Outdoor Offices
As home-working becomes more prevalent, people are seeking to build stylish outdoor offices in their gardens, as Barbara Egan of the Irish Times discusses in her article on the 5th of July in The Sunday Times. "Now may be the time to invest in a garden room to use as a home office."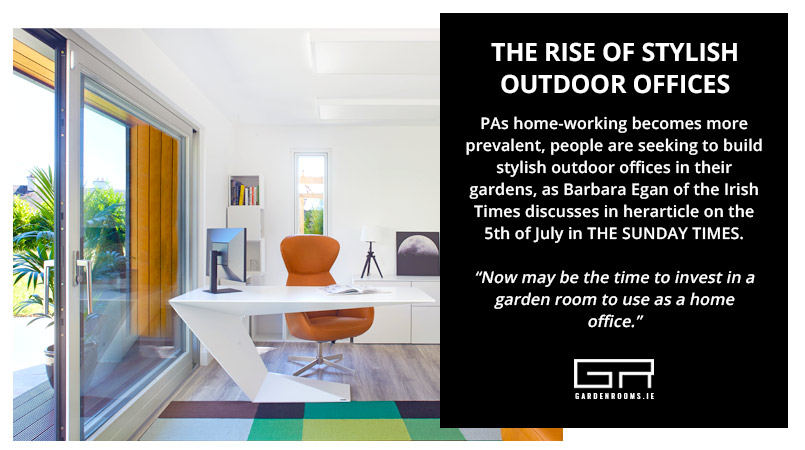 Spike in Home Office Sales
John Sherry, managing director of GardenRooms.ie, has encountered a huge spike in sales this year. He estimates that business has quadrupled. "In 30 days in June, we turned over 30% of our entire annual sales from 2019," he says. "We are seeing new customers from right across the board" says Sherry. "The self-employed and corporate employees, without the pressure to commute, are asking if they need the second or new car. Would it not make more sense to spend the money on a good home office? We are also seeing chief executives and those who travel a lot in their work, who are considering doing more Zoom meetings and getting the chance to have a more relaxed, enjoyable home life, too."
Remote Working – A "Permanent Feature" in the Future
The Department of Business, Enterprise and Innovation has recently declared that remote working for its staff will be a "permanent feature" in the future. It has put a contract out to tender for a programme that develops "practical tools and methods which can be used by teams and in one-on-one scenarios to work together effectively in the virtual work world". It will be interesting to see if the Government offer more support and incentives to businesses and employees who work from home. The coronavirus pandemic, despite its woes, has been the catalyst we needed to open the doors to flexible working conditions.
18 Years' Experience Building Garden Rooms
With over eighteen years' experience building Garden Rooms we have the expertise and knowledge to guide our customers through the whole process of deciding what Garden Room may best suit their needs. Most of our Garden Rooms are built using the planning exemption which allows you to build a room in your garden under 25 square metres provided you keep 25 square metres of free space and do not breach height limits. We are happy to discuss the regulations with our customers and more details can be found here.
Best Quality Materials & Craftsmanship
We use only the best quality materials and our master craftsmanship ensures we remain the market leaders of Garden Rooms in Ireland. It's a lot easier to roll up your sleeves and get to work if your home office looks stylish, feels energizing and promotes productivity. Away from frantic family life your Garden Room can provide an excellent place for you to focus on the things you want to achieve.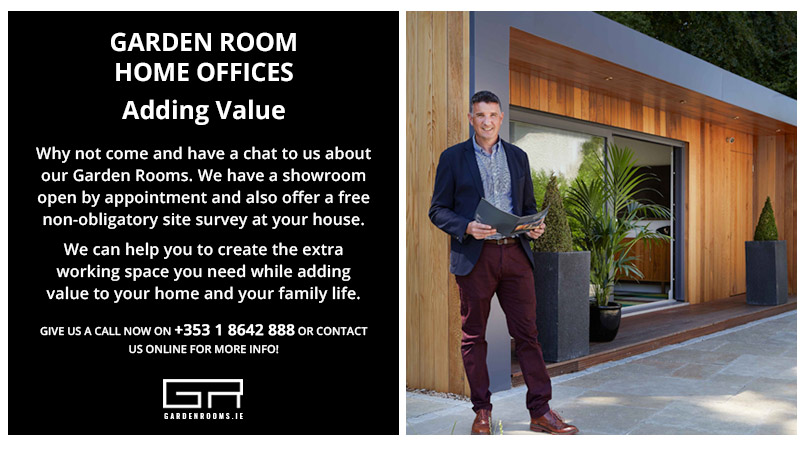 Garden Room Home Offices – Adding Value
Why not come and have a chat to us about our Garden Rooms. We have a showroom open by appointment and also offer a free non-obligatory site survey at your house. We can help you to create the extra working space you need while adding value to your home and your family life. Give us a call now on +353 1 8642 888 or contact us online for more info!