23 May

Get Your Patio Summer Ready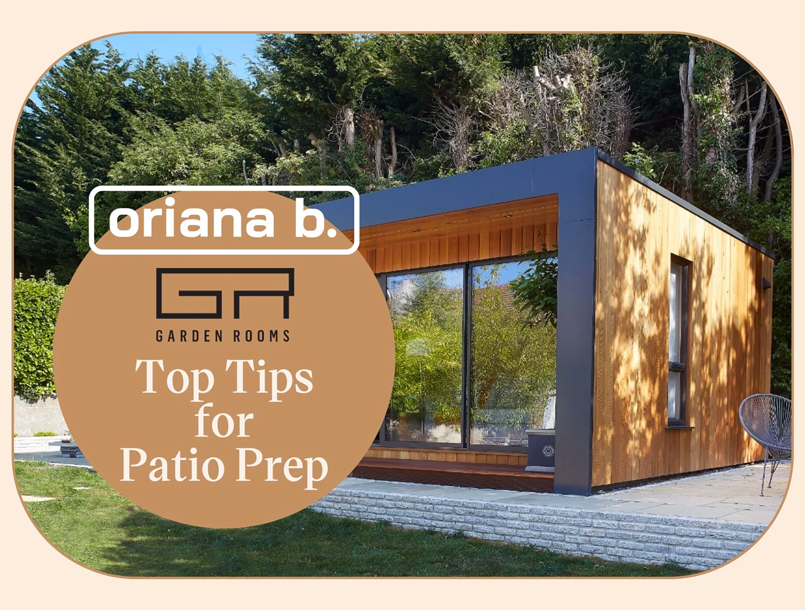 Are you looking at your garden with a heavy sigh? Remember how beautifully you left it last August, with pristine grass and fresh blooms? Well, winter and spring have been long, wet and windy and our gardens are a million miles away from their summer hay day. Fret not though, the last days of May are the perfect time to curate a fresh garden look and revive your outdoor space ahead of a busy summer.
We've reached out to the fabulous crew at Oriana B to get some top tips and expert advice about you how you can elevate your patio space, with some clever colour schemes, planting prowess and simple accessories. Oriana B are known for their character-filled interior and garden collections and their unique approach to styling. We tasked them with how they would style up some of our favourite projects using their gorgeous garden collection. And this is what they had to say…
Whether you're dealing with a petite patio, an overwhelming space or want to combine your indoor space with your outdoor one we have some helpful tips to get your garden patio into tip top shape this summer!
Small Patio Space Ideas
The most important thing to focus on when decorating a small space, whether it is indoors or outdoors, is cohesion. Finding a tonal and cohesive colour palette will give the impression of space like nothing else! When we were presented with this gorgeous Cube Garden Room in this little garden we were immediately taken by the fabulous blue-grey coloured trim and thought it offered the perfect jumping off point for a cohesive colour scheme.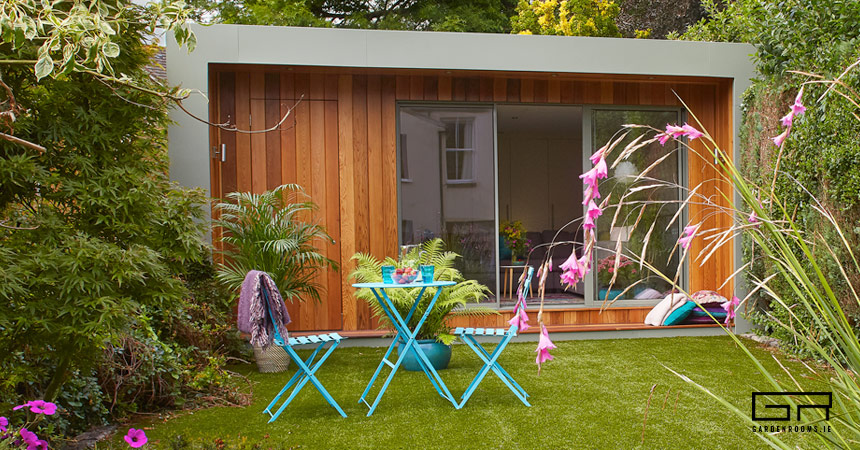 The combination of our Tropical Leaves Indoor/Outdoor Rug, Ice Blue Bistro Set and neutral coloured pots provide the perfect colour palette combined with leafy plants and shrubs like ferns, hostas and silver ragwort to add texture. These Iron Flower Steps are the perfect planting solution for a small garden as you can layer plenty of different kinds of plants without taking up too much space!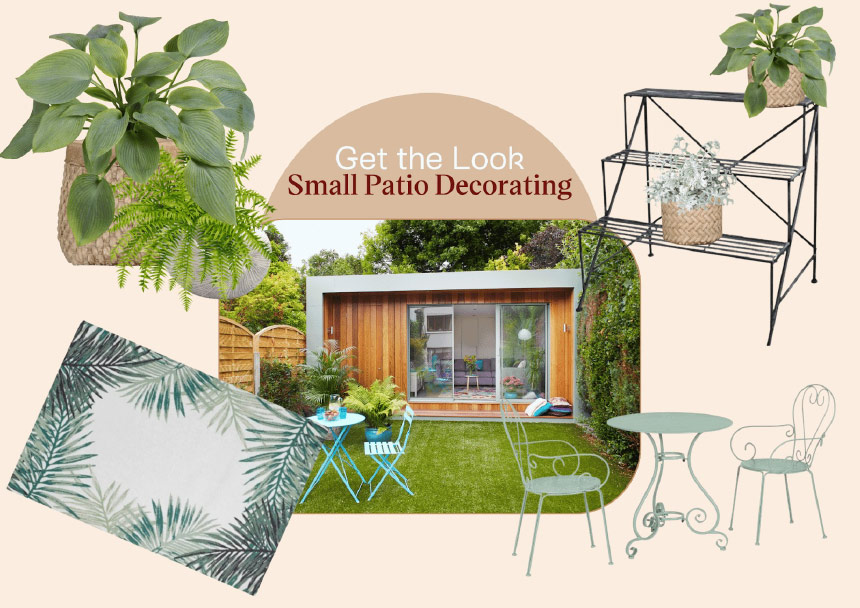 Ideas for Large Patio Spaces
In an outdoor area sometimes having too much space can be as problematic as too little! The Ulitmate Range from Garden Rooms is a great way to extend into a large garden, but creating the perfect outdoor oasis for it to nestle into, can be a challenge. When Garden Rooms showed us this gorgeous project with masses of patio space we immediately envisioned filling it with colour, pattern and quirky accessories.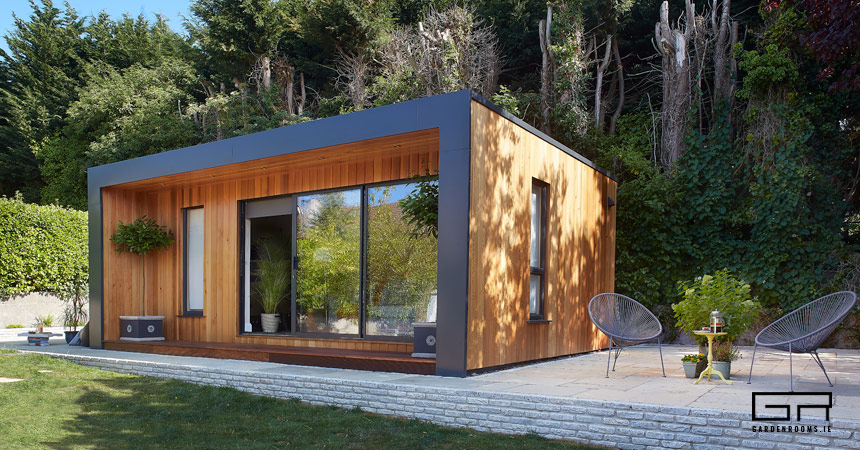 An oversized outdoor rug is a great place to start and our Eclectic Flat Woven Rug is the perfect expansive piece of pattern to fill a large space. At 2 x 2.9m, it is ample size for a dining area and if you get a second piece you can also pair some deck chairs and a side table for a lounge area also. Layer up some statement making planters and accessories for interest at every angle and plant your garden beds with colourful flowers. Dahlias and Hydrangeas come in multiple shades and shapes for a colour-filled garden all summer!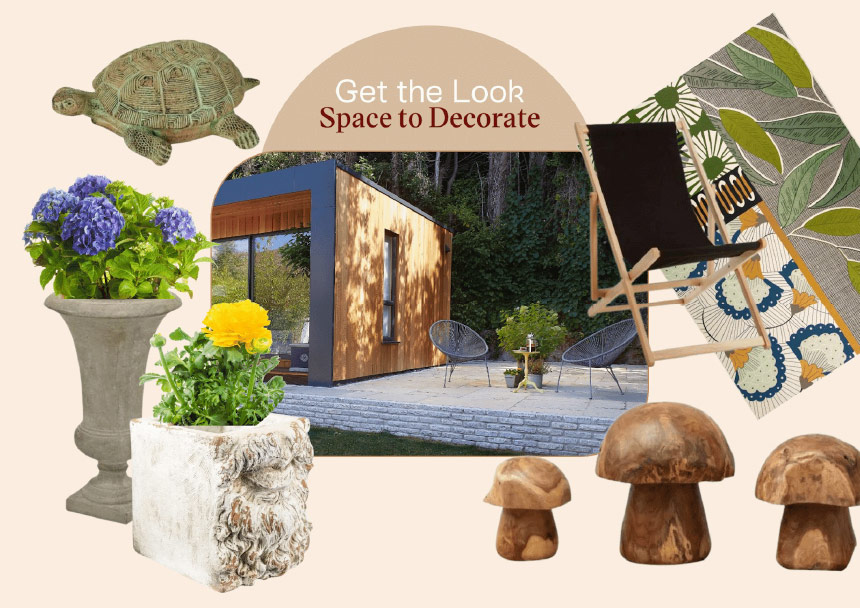 Indoor/ Outdoor Living Ideas
Garden Rooms are the perfect encapsulation of indoor/outdoor living, and summer is when they really come into their own. No matter the size of your garden room, you should aim to deck it out with pieces that can seamlessly transition from interior to exterior and get the maximum use out of your pieces all year round. A Garden Room like this one, with large sliding doors that invite you to the patio is perfect for multifunctional pieces.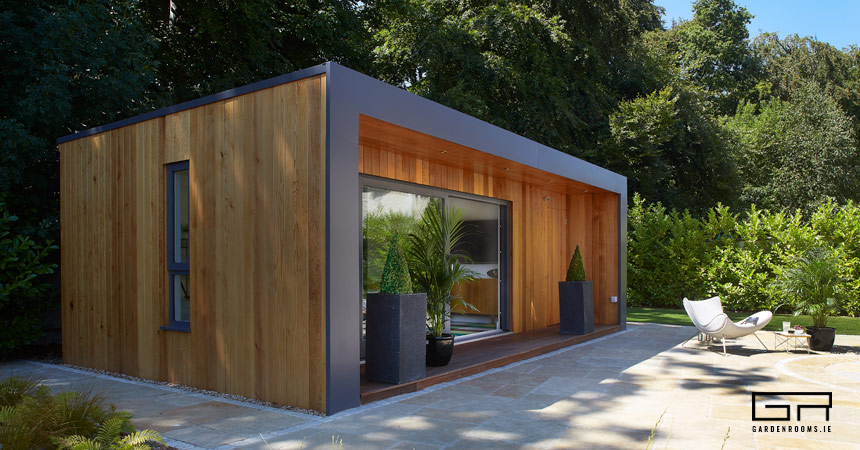 As ever, an indoor/outdoor rug is a great starting point and our Striped Coral Rug is a great balance between a classic design and bright colours for summer living. Layer it up with a pair of our Teak Folding Chairs for that classic biophilic look, these chairs work wonderfully as lounge chairs outdoors, or accent chairs inside all year round, with cushions and throws at the ready for cool summer evenings. Pair this with LED Speakers that work as indoor media pieces and can be charged and taken outdoors for late summer parties!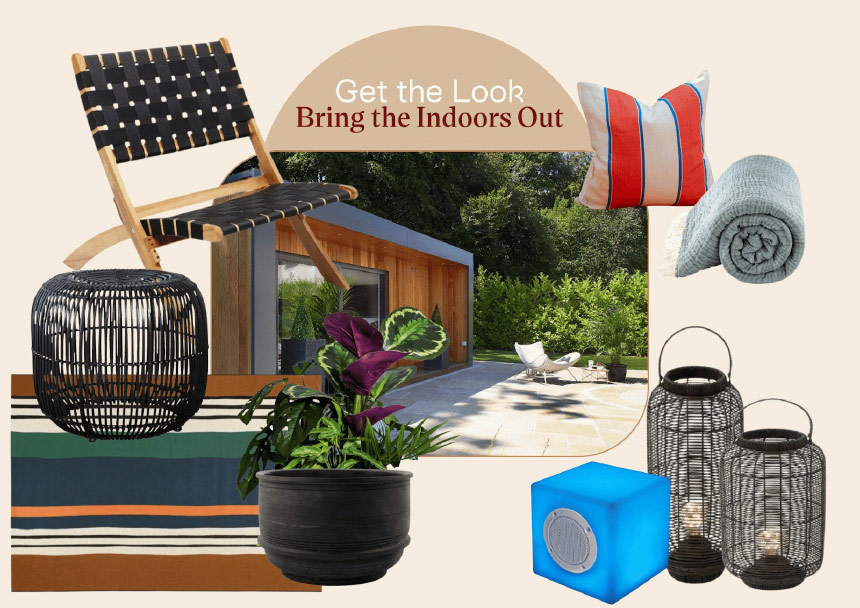 Get Your Garden Room This Summer
Thanks to Oriana B. for this great advice. We're certainly feeling inspired! If you are considering getting a garden room, and would like to find out more about it, we would love for you to visit us at our showroom just off the M50 at exit 5. Schedule your visit with us today by completing our Showroom Appointment form, giving us a call on 01 864 28888 or emailing us at info@gardenrooms.ie.